PHOTOS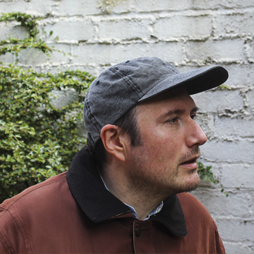 HI RES DOWNLOADS








Photos 1-5 by Robert Sotelo, Photo 6 by Beth Chalmers.
ABOUT ROBERT SOTELO
ROBERT SOTELO is a cosmic pop melodist; a heartfelt multi-instrumentalist whose direct songs are curiously affecting. His debut album 'Cusp' from 2017 was packed with miniature psych overtures and earnest musings, he then followed this up in 2018 with an album called 'Botanical', more keyboard-minded and playful with its near-absurdist palette of sound and reflective mood. This September Upset The Rhythm will release Sotelo's third album 'Infinite Sprawling', his first record since relocating from London to Glasgow and partly inspired by his new city's inclusive and collaborative musical world. Recorded with Ruari MacLean (of Vital Idles, Golden Grrrls) and Edwin Stevens (Irma Vep, Yerba Mansa) at their home studio Namaste Sound, 'Infinite Sprawling' grew out of Sotelo's sketchbook of skeletal songs, with MacLean and Stevens developing their own drum, guitar and keyboard parts. These songs pulled together like a wakeful stretch on a Sunday morning, flowering with a lightness of touch, sounding both carefree and brisk.
ROBERT SOTELO RELEASES

'INFINITE SPRAWLING'

UTR122 | LP | 10 tracks | Buy
Sotelo has always excelled at matching up the prosaic with the profound and on 'Infinite Sprawling' he does this with aplomb. A collection of casual revelations, lifted out of the mundane, are explored throughout the album's ten sprightly tracks. 'Something Besides' opens the record in blithe reverie, "please don't be offended if I do not listen, I'm caught in my mind" cautions Sotelo amid nods of country-twang guitar. 'Mister' follows in lively attitude, splintering with spidery bursts of fuzz. The minuscule and overlooked elements of the everyday are held dear and become in the hands of Sotelo something poignant, even monumental at times. Through a lyrical list of items in the breezy tumble of a song called 'Battery', "a cigarette, a battery, a lip balm and a watch", Sotelo muses on the anxieties inherent in forging a new social life when you move city. A similar theme carried by 'The Set Up' which deals with discovering his new neighbours' tropes, the track strolls into the sun with its echoed refrain of "the house is slowly creeping into life". 'Roo' and 'In The Style Of' also boast this analytic quality, making sense of the world through its small things first, both unabashedly melodic with blushes of tremolo blushes and inventive arrangements.
Title track, 'Infinite Sprawling', refers to Sotelo's final trip to Buenos Aires as a regular excursion to visit his mother, it's a farewell to the city and makes for an interesting counterpoint to the other songs' new starts. Commencing with the sound of babbling frogs the track builds up with scrappy digital percussion, snaking keyboard motifs and strummy guitar into something tangibly majestic. The lyric bounces calmly along "what a way to feel small in the infinite sprawling". 'Piece Of Cake' meanwhile is a more brooding effort, essentially a contemplation on lacking culinary skill. "The kitchen cupboard is a maze, but with instructions it's a piece of cake, make sure to measure out a solid weight and form the salad on a plate" sings Sotelo with delight in his precision. Twisty wah guitar lines tag along with Sotelo's vocal, each tugging at the sleeve of the other, while tambourines and keyboard pulses resound over the clicky drum accents.
This keenly robust album of new beginnings and strategies for living is quietly drawn to a close with 'Message Of Beauty', a relaxed ballad of drowsy farewells, swoons of violin and swirled clouds of organ drone. It occupies the very heart of the album, interested in adjustment and resolution in a muted, delicate manner. 'Infinite Sprawling' is an album born out of new friendships, in a new country and for all its feet-finding sounds confident and emphatically considered. It's a work of autofiction in search of quietude, a sublime treatise on the nostalgic threads of rock music, but more than that it's a signpost to the next destination, a place where Sotelo knows he's content to have arrived already.
'Infinite Sprawling' will be released on 180g dark-green vinyl, housed in reverse-board sleeve with lyric insert, it will also be made available digitally on September 14th. Sotelo's live band for this album will include Ruari MacLean, Edwin Stevens, Neil Robinson (Buffet Lunch/Mazes), Musho Fernandez, Ollie Hawker (Decent Sweets) and Joan Sweeney (Current Affairs).

'CUSP'

UTR098 | LP | 12 tracks | Buy
'Cusp' is an album that explores the individual in a post-social life era, with Sotelo starting the project initially as an attempt to re-engage with the people he used to know, without relying on nostalgia as a common bond. From this worthy spark of a plan, he's created something grand and compelling, a vast tapestry of songs that stand up and sound afresh. 'Bring Back The Love' is a dream-swept ballad of expansive vocal refrains and pools of spidery guitar contemplation. 'Marinade' is a song about having no money wrapped up in a hypnotic cycle of chiming bittersweet guitars and gentle keyboard blushes. "Cut the bread, prepare the jam, spread the table, make it grand, your only ever task at hand, to take from this fair land" sings Sotelo with delicate precision. 'Bronte Paths' is another homespun wonder-pop moment, its insistent rhythm and vocal line embedding into your very core, sounding more like a rediscovered gem than a contemporary song.
Many of the tracks on 'Cusp' deal with matters of imbalance in Sotelo's life like when his North London flat fell into disrepair before being swallowed up by property developers ('Tenancy Is Up'). It's an album about losing touch with yourself as well as your old social circle, influenced in part by his regular trips to Stevenage helping out with support work. In fact 'Alan Keay Is Fit For Work' is directly drawn from his experiences of a man he represented amid the recent benefits debacle. 'Version' is a sublimely panoramic number about spending too much time trying to write songs on your own and how it affects your relationships with others. 'Dr Parsley' is a complex song of hope rooted in an unsure present, it's subtle use of percussion and sumptuous vocal helping to guide all who get lost in the song back to themselves. As an album 'Cusp' hints at a dislocated happiness now restored, perhaps the title track looks at this most vividly by evoking a feeling of impending newness and optimism. The album closes suitably with 'Brother You're Complicated' a piano-driven high note from the record, lush with choirs of voices and brushed drum flourishes. "Oh my friend, don't reprise, never-ending, multiply" sings Sotelo, never sounding so sure that the clouds will part and reveal the sun once more.
Recently, Sotelo has put together a live band to interpret these songs in a different context from their lone construction. You get the impression that the initial objective of the project has now come to fruition. The cover of 'Cusp' was painted by artist Daniel Sean Kelly and depicts a man chasing after his fallen head through a field of rocks. It's an image as striking as it perfect for this album as 'Cusp' is about loss, recovery and delight in starting anew, finding out the future isn't just a continuation. 'Cusp' will be released on 180g transparent vinyl, housed in matt-finish sleeve, it will also be made available digitally.
LINKS
PRESS
CLASH MAGAZINE
UNCUT MAGAZINE
SOUNDBLAB
FREQ
AUSTIN TOWN HALL
FOR THE RABBITS
UNCUT MAGAZINE
NOISEY
BEAUTIFUL FREAKS
THE LIST
VIDEOS
ROBERT SOTELO - RUN
ROBERT SOTELO - MESSAGE OF BEAUTY
ROBERT SOTELO - INFINITE SPRAWLING
ROBERT SOTELO - MISTER
ROBERT SOTELO - LET'S TRANSCEND
ROBERT SOTELO - DOCTOR PARSLEY