NEWS
'CONFIDENCE' RE-ISSUE
21 June 2019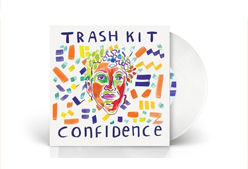 We're re-issuing Trash Kit's incredible 2014 album 'Confidence' this July on white vinyl! New album 'Horizon' due out July 5th too!
"an album of a million small gestures arranged with jaw-dropping exactitude. It's 11 calamity-skirting post-punk tunes that teeter between control and chaos." PITCHFORK
"Disciplined yet eccentric, refined but raucous, Confidence is a bold and fantastically assured album!" LINE OF BEST FIT
"Each song feels like the sleek silhouette of a few hundred practices, a few hundred happy accidents coaxed right into place - aggressive and brave." TINY MIX TAPES
'DAUGHTERS OF THE SKY' RELEASED
14 June 2019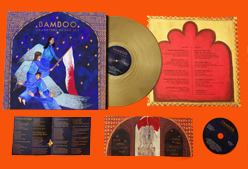 Daughters Of The Sky by Bamboo is released today on LP (180g, gold vinyl), CD and digitally! Check out this extraordinary album in all its glory, seriously transportive and beautifully rendered in sound!
BAMBOO - A WORLD IS BORN
31 May 2019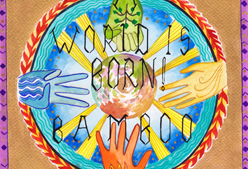 Today we're sharing Bamboo's brand new single 'A World Is Born'! This new song features Rachel Horwood's flawless, resonant folk cadence and Nick Carlisle's pristine synth production, whilst drum machines and samples lock together with acoustic drums. This surprise single, out today on all digital platforms, is taken from the group's forthcoming album 'Daughters Of The Sky' out June 14th through Upset The Rhythm. Accompanying this album track are remixes from Rozi Plain and Bas Jan that sound towering and ingenius. Enjoy!
NOTS VIDEO AND TOUR!
30 May 2019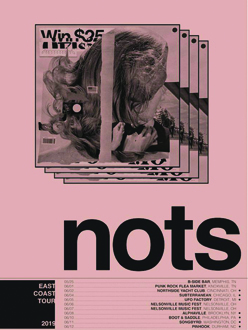 Memphis powerhouse, Nots head out on their East-Coast American tour this weekend to celebrate they've just shared their new video in collaboration with WWW for 'Persona' too.
Here are the dates (many with Olivia Neutron John):
01/06: Knoxville, TN - Knoxville Punk Rock Flea Market 02/06: Cincinnati, OH - Northside Yacht Club 04/06: Chicago, IL - Subterranean 05/06: Detroit, MI - UFO Factory 06/06: Nelsonville, OH - Nelsonville Music Factory 08/06: Brooklyn, NY - Alphaville 10/06: Philadelphia, PA - Boot & Saddle 11/06: Washington, D.C. - Songbyrd 12/06: Durham, NC - The Pinhook
HYGIENE RELEASED!
24 May 2019
Upset The Rhythm releases 'Private Sector' today! The long-awaited second album from Hygiene. 'Private Sector' runs riot with brooding melodies, choppy, politically-pointed songs all delivered in their pugnacious yet often droll style. Time is taken to stride down the Holloway Road and through its footnotes, whilst fixations on buses and trains rub shoulders with metropolitan elites. Hygiene take swipes at tax havens, privatisation and the neoliberal madness of utility cartels, but they also choose to look at zealous fitness regimes, dodgy cover-ups and the very fabric of Englishness too. "Keep calm and carry on aaaaaaaaaaaargh!"
WHO'S TERRY?
22 May 2019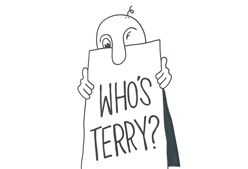 "What to do with a spud like you?" Melbourne post-punk wags Terry return this summer with their new EP 'Who's Terry?' (July 19th). You can just make him out in his hobnail boots, peering from behind the sandwich board, wink, wink. Following on from last year's huge-sounding 'I'm Terry' album, this third EP from the band brings you right up to date with their wobbly politico-pop.
TRASH KIT ON THE HORIZON
16 May 2019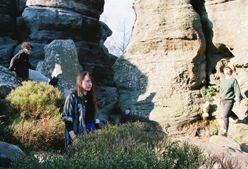 Trash Kit return with their third album on July 5th and it's nothing short of astonishing, totally alive and epic in sound and sensibility! Brooklyn Vegan have just shared first single and title track 'Horizon' to help us announce the album today, take a look/listen! Limited yellow vinyl version available to pre-order now.
WHAT'S GOING ON?
14 May 2019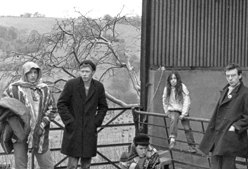 This summer we'll be re-issuing 'What's Going On?' by Normil Hawaiians, their masterstroke from 1984, recorded in rural Wales and packed full of experiments in tape collage, long-form song and improvised modes of existence! Bonus tracks galore included with the 180g LP (+ booklet + hand-numbered poster) and CD versions. Available to pre-order now. Heres' the announcement, with first stream 'Market Place', up on The Quietus!
LATEST RELEASES MIXTAPE
LINKS
UPCOMING SHOWS

CURRENT AFFAIRS
POWERPLANT
LIVID
Friday 5 July
The Islington
1 Tolpuddle Street, Angel, London, N1 0XT | Map
7.30pm | £6.00 | Buy tickets
CURRENT AFFAIRS are a post punk band from Glasgow, neatly navigating the line between new wave and goth. Formed in 2016 and Comprising Joan (ex-The Royal We/Seconds/Rose McDowall's band), Seb (ex-Anxiety/Pissy), Josh (The Downs/Kaspar Hauser/ex-Rose McDowall's band) and Andrew (Shopping/As Ondas). Collectively they present a muscular unity, with a pounding post-punk rhythm section augmented by wild, effected guitar and the impressive, soulful-but-gothic vocal. A demo cassette was released along the way and In December 2018 the band's first 7" Breeding Feeling -bw- Draw The Line was put out into the world by Not Unloved records. Another 7" is imminent via the IRRK label.
POWERPLANT embark on an eternal crusade with sizzling synthesisers & pleading vocals. They are the true essence of synth-punk released into thin air. They truly are the last of man.
LIVID are a blazing new punk group, fight or flight vocals, pummelsome drums and decidedly frenzied riffs galore. Nothing online yet, featuring ex-Nachthexen members.
NORMIL HAWAIIANS
RATTLE
ERASERS
Thursday 11 July
Cafe OTO
18-22 Ashwin St, London, E8 3DL | Map
7.30pm | £7.00 | Buy tickets
NORMIL HAWAIIANS communal take on post punk sprouted leaves from its mouth in 1982, and began carving out a new furrow. Greater emphasis was awarded to improvisation within the group and as a result their songs embarked on longer, freer journeys towards the beaten bounds. They wanted these new songs to bear the weight of their new collective spirit so comfort zones had to be left behind. Tape loops, echo boxes, extended percussive sessions and duteous faith in the tones emanating from a particular old wah-wah pedal were all employed by Normil Hawaiians to stretch their sonic fabric into wild and redolent new dimensions. Within three years the band went on to record three astonishing records, their ambitious double-LP debut 'More Wealth Than Money', 'What's Going On?' with its radical collage of movements and 'Return Of The Ranters' which teamed up their free experiments in compelling arrhythmia with a more confrontational approach. Upset The Rhythm have released 'More Wealth' and 'Ranters' recently in remastered form, and this special live manifestation at Cafe OTO celebrates the reissue of 1984's 'What's Going On?' masterstroke (out June 28th). Lucid, candid, politically engaged, rarely metronomic but always humane, Normil Hawaiians conjure vast clouds of atmosphere. Their songs are bedecked with exalted synth trails, clustering guitar rapture, motorik beats, and spun-out raw polemics. Still light years ahead of us all!
RATTLE are a Nottingham based duo, Rattle focus almost exclusively on drums and more drums, beneath a delicate overlay of vocal harmonies and percussive effects. Formed by Katharine Eira Brown (also of Kogumaza) and Theresa Wrigley (also of Fists), Rattle began as an experiment in crafting rich songs and melody using drums and voice alone. Their music weaves and intertwines post-punk, minimalism and experimental rock, through off-kilter rhythms, patterns and counter melodies. Often starting by picking out the ghost notes from the drums to develop a melody, the song then reveals itself in rounds and harmonies with layer upon layer of rhythm and vocal, lending a choral feel to some of the tracks. Rattle effortlessly blend the avant-garde with irresistible melodies and hypnotic drum beats, using rhythm and harmony to create a refreshing sound that is utterly new - a pretty rare feat these days when we're saturated with so much music. Rattle's impressive 'Sequence' album came out last November through Upset The Rhythm.
ERASERS deliver up rhythmic and mood-driven music that sits between kosmische and post-punk. Forming as a home recording project in 2009 the Perth, West Australian based Erasers (Rebecca Orchard, Rupert Thomas) released a steady flow of cd-rs, tapes and a 7" before eventually releasing their debut full length 'Stem Together' in 2015. In 2017 the duo followed up with the tape release 'Fault Lines'. In the live sphere Erasers have shared the stage with the likes of Low, Grouper, Acid Mothers Temple, Prince Rama, High Wolf and The Soft Machine as well as multiple shows with long time musical heroes My Disco, Love Of Diagrams and Pikelet. After an extensive recording and mixing process, 2019 sees Erasers with two new releases to share; a 5 track tape titled 'Forecast' (through Solid Melts) and the duo's second full length 'Pulse Points' (through Fire Talk and Pouring Dream).

RAYS
DESIGN A WAVE
MAEDCHEN 84
Tuesday 16 July
The Shacklewell Arms
71 Shacklewell Lane, Dalston, London, E8 2EB | Map
7.30pm | £7.00 | Buy tickets
RAYS returned to the fray with their second album, You Can Get There From Here, their first release since their eponymous Trouble In Mind debut in 2016. Rays formed in the fertile crescent of the California Bay Area, a hotbed of musical growth in the past decade, and Rays' members pull not only from that recent miasma but also from a wealth of Bay Area musical history. You Can Get There From Here represents a turning point for the band, angling their scrappy, post-punk fury into a more refined & melodic pop sensibility, drawing inspiration from UK DIY pop & punk like Dolly Mixture, Cleaners From Venus, Television Personalities & more. Straight from the gate, songs like "Fallen Stars" & "The Garden" temper their sonic crunch ever so slightly, relying more on the harmonic wallop of a solid hook than the sheer volume of guitars & cymbal crashes. This is urgent, chiming guitar pop of the highest order that clangs with a sonorous melancholy & a ramshackle grace. Rays can still lay it down with the rest of 'em; tunes like "Subway" & "Work of Art" shuffle & stumble forward, skirting chaos in a flurry of strums, recalling recent antipodean pop groups like UV Race, Dick Diver or The Shifters who cull inspiration from idiosyncratic UK greats like Mark E. Smith or Robyn Hitchcock. With You Can Get There From Here, Rays add their voice to the chorus. The new album finds the core group of Stanley Martinez, Eva Hannan, Troy Hewitt & Alexa Pantalone augmented by new member & keyboardist Britta Leijonflycht, whose synth flourishes add melodic embellishments, sonic heft or psychedelic swirl where needed.
DESIGN A WAVE aka Tom Hirst is a London based artist who has recently released music on Rush Hour's No Label, as well as contributing to Ravioli Me Away's opera. Design A Wave also has past releases on Alien Jams, Subsubtropics and the Alter label. Tom Hirst has been making music for many moons. Initial buds featured tape collages, distangled pop music, various dictaphone experiments, and over time all this meshed and warped into his solo musical venture known as Design A Wave. Initiated in the late 90s, the project was loosely named after one of the gangs in the Troma film Surf Nazis Must Die which, alongside other similar movies and music of it's time, informed a particular vision of an idealised weird - a trashy synth orientated 80s B-movie soundtrack, which provided an aesthetic platform on which to dive, surf and ride.
MAEDCHEN 84 put a dent in ya head! A sample square of vinyl from wickes and a tearout guardian review of minaj's latest is available to be sent in the post for anyone who needs to feel real.

DANIEL HIGGS
ETERNAL BROADCAST
Wednesday 17 July
HQI
The Rotunda, Wood Lane, White City Place, London, W12 7TP (3 mins walk from White City tube directly north up Wood Lane. Venue is behind the green gates) | Map
7.30pm | £10.00 | Buy tickets
DANIEL HIGGS is a musician and artist from Baltimore, Maryland on whose behalf superlatives are destined to fail. It's not that his artistic output - spanning three decades, numerous albums, books of poetry and collections of drawings - simply eludes classification, it defies it. Often we hear that a true work of art is meant to speak for itself, and with the work of Daniel Higgs the maxim rings truer than ever. Higgs is known primarily for his work as the sole lyricist and frontman of the band Lungfish, a four-piece dedicated to charting, in this listener's estimation, nothing short of the evolution of all species, known and unknown. They are enshrined as one of America's last true folk bands, and Higgs anointed as a patron saint to artistic purity. In recent years, Higgs has released a number of solo outings that can only be described as the ultimate in isolation, worlds away from the hypnotic, communal rock of his band. Higgs weaves meditative, casually ruptured drones using acoustic and electric guitar, upright pianos, banjo and jew's harp, recorded entirely at home on cassette recorder. He pairs the music with a series of paintings that call to mind religious iconography passed through the disfiguring surrealism of Miro. His art is of the cosmos.
ETERNAL BROADCAST are a collective from Sheffield harnesses the background noise of the Universe; the radio waves rippling into space at the speed of light; the fallout from the Big Bang. A cosmic symphony of crackled transmissions. Featuring past and present members of Boring Men, Sister Wives, Feature, Night Flowers, Acid Mass.

PRISON RELIGION
HYPERSTITION DUO
Friday 19 July
The Lexington
96-98 Pentonville Rd, Angel, London, N1 9JB | Map
7.30pm | £8.50 | Buy tickets
PRISON RELIGION are a hardcore noise project from Richmond, Virginia, comprised of Poozy and False Prpht. Though the two are solo artists in their own right, they collaborate regularly to make collages together that are indebted yet flippant to hip hop, punk, and techno. Working together since 2016, the duo have dived deep into the space between blown-out trap (2016's Cage With Mirrored Bars) and contemporary destructive club music (2018's O Fucc Im On The Wrong Planet). Since linking up with Texas-based experimental label Halcyon Veil, they've connected a global crewsof likeminded collaborators for a remix album including Rabit, Endgame, Swan Meat, Lee Gamble and Bonaventure. The production destroys any notion of comfort afforded in dance music, with cold industrial and glitchy hip hop textures serving as the stylistic anchor of the record. With close ties to NON Worldwide, Prison Religion are also ushering in a new wave of vocal-based club performance.
HYPERSTITION DUO plunge deep to deliver a maximalist collective immersion into their own lysergic phonosphere. Lurching, polyrhythmic pathways crumble and re-assemble; elastic dynamics snap; propulsion sparks from the nerve-centre of machine and corporeal entanglement. Featuring ex-members of Blood Sport, templexing, mobius loops and cybernetic subjectivities abound in an attempt to conjure escape vectors in a world of ubiquitous sound.

ADVANCE BASE
ALICE HUBBLE
Monday 22 July
Redon
Railway Arches, 289 Cambridge Heath Rd, E2 9HA | Map
7.30pm | £12.00 | Buy tickets
ADVANCE BASE is the electronic solo project of Chicago, IL singer/songwriter Owen Ashworth (formerly of Casiotone for the Painfully Alone). Using a two-handed arsenal of electric pianos, autoharps, Omnichords, loops, samples & drum machines, Ashworth builds minimalist, heavy-hearted, & nostalgia-obsessed tunes around his conversational, baritone vocals. The sound of Advance Base has been described as "lo-fi," "depressed" & "weirdly uplifting." Advance Base has supported live dates for The Postal Service, Pedro the Lion, The Mountain Goats, Dean Wareham, Alan Sparhawk, Mark Kozelek & Stephin Merritt. The debut Advance Base album, 'A Shut-In's Prayer' (2012), was released by Caldo Verde Records & Ashworth's own Orindal Records. 'Nephew in the Wild', the second album by Advance Base, was released in 2015 by Orindal Records & Tomlab Records. PopMatters named 'Nephew in the Wild' the number 1 Indie Album of 2015. 'Animal Companionship', the third & most recent album by Advance Base, was released last September. The sound of the album is soft and thick and comforting. And when we're working with songs as sad as the ones that Ashworth writes, that level of comfort really comes in handy. He used to write sad love songs, or sad songs about love. He's still doing that, really, except that he's now middle-aged, with a wife and kids, living in suburban Chicago, and the songs reflect that. The songs on 'Animal Companionship' are full of a whole life's worth of regrets and missed opportunities and moments of acceptance and dead friends. It's not as bleak, either; there are moments of happiness, or at least sustenance, sprinkled all through 'Animal Companionship'. But in its sharp and unrelenting and empathetic specificity, this is some real masterly heart-wrecker music.
ALICE HUBBLE is the new project of Alice Hubley (Mass Datura, Cosines, Arthur and Martha), the product of one lady locked at home with her collection of analogue synthesisers. Inspired by 70's recordings by Tangerine Dream, Delia Derbyshire, Mike and Sally Oldfield, hers is a distinctly feminine take on the sometimes pompous prog sound. Her new album will be available on Happy Robots in Summer 2019.

MOUNT EERIE
Thursday 8 August
EartH
11-17 Stoke Newington Rd, Dalston, London, N16 8BH | Map
7.30pm | £15.00 | Buy tickets
MOUNT EERIE is still the name of the songs that come from Phil Elverum, a 41 year old artist/writer from rural maritime Washington state, USA. Over the past couple decades these songs have sprawled across sounds and atmospheres, sometimes cacophonies, sometimes gentle questions. In 2019, in the shadow of death and love and always head-on direct, there will be a performance in London.

J. McFARLANE'S REALITY GUEST
THE PHEROMOANS
Wednesday 14 August
The Islington
1 Tolpuddle Street, Angel, London, N1 0XT | Map
7.30pm | £7.00 | Buy tickets
J. McFARLANE'S REALITY GUEST is the new project of Australian artist Julia McFarlane. As a member of the group Twerps, McFarlane has traversed guitar-centric, melodic pop music for some years while honing a highly unique, personal musical language. 'Ta Da' is the first recorded unveiling of McFarlane's affecting, oblique songwriting panache. Originally released in her native Australia on Hobbies Galore, 'Ta Da' will be released worldwide by Night School in June 2019. 'Ta Da' showcases McFarlane's songwriting immersed in psychedelic music and synths. It's a brilliant, deft concoction swimming in Young Marble Giants-type minimalism washed with bare pop and harmony similar to Kevin Ayers making sense of a Melbourne suburb full of faces half-recognised in the blanching sun. McFarlane's vocal is straight forward, lyrically conversational but still not completely in focus, a surreal kitchen sink drama filtered through a dream where everything is in an unusual place. Reality Guest similarly draws on BBC Radiophonic Workshop-style noise synths, flute solos, palm-muted guitar and a sleepy, psychedelic tone that drifts away into the sunset, simple and direct.

TIM PRESLEY'S WHITE FENCE
ROBERT SOTELO
Wednesday 21 August
OSLO
1a Amhurst Road, Hackney Central, London, E8 1LL| Map
7.30pm | £12.50 | Buy tickets
TIM PRESLEY'S WHITE FENCE, informed by the extreme polarities of punk rock and psych, brings forth songs like no others. Two years on from his solo missive, the sense that something has cratered and someone has walked away, somehow alive, is heavy in the air. With his new album 'I Have to Feed Larry's Hawk', Tim Presley meets White Fence again, and together, they move on. He started writing songs for this album in a small rural town in the UK called Staveley. Tim was staying with Cate Le Bon there during winter. While she was there going to school learning how to build & design furniture out of wood, he started writing on her piano. Tim came back to San Francisco to record, but first he had a fervent dream that Johnny Thunders asked him to be honest & simple with this album, and also why dolphins were not given arms. He booked studio time with a very talented fellow named Jeremy Harris and they worked together out of a studio in the Dogpatch district of SF (owned and run by Paul from the UK band The Bees. Jeremy was able to learn the songs on piano, keys and finesse the parts, including most drums and also record/engineer the whole album. Also playing on the album, is S.F. Mission district native Dylan Hadley who plays drums on two songs: 'Until You Walk' & 'Forever Chained' and H. Hawkline adding guitar and vocals on 'Phone.'
With this new record Tim re-learned how to walk. The poppy stomp. He'd been tethered to a hawk, that he must feed on the dot. While 'I Have To Feed Larry's Hawk' has tinges of both sides in its '60s guitars and whimsical, pastoral folk, however, what dominates is Tim's ability to pen strange, warm tracks like 'Lorelei' that are totally out of step yet tug on familiar melodic heartstrings. Like Syd Barrett or, more recently, Euros Childs before him, White Fence continues to make the peripheries seem oddly accessible. Things really soar when Presley privileges space and simplicity and with this album he's created a bare-bones, diary like project that bounces between optimism and melancholy. 'I Have To Feed Larry's Hawk' came out on Drag City this January.
MARY LATTIMORE
NUMMO TWIN
Thursday 29 August
The Courtyard Theatre
40 Pitfield Street, Shoreditch, N1 6EU | Map
7.30pm | £10.00 | Buy tickets
MARY LATTIMORE is a Los Angeles-based musician who uses her Lyon and Healy concert grand harp to conjure up beautifully abstracted forms that evoke a host of memories, landscapes and allusions. Across a breadth of recordings, collaborations and art commissions her music explores a realm of wordless narratives and indefinite travelogues, where - with the help of effects and occasional vocals - extended harp improvisations morph into spectral songforms. In live performance she reveals the impressionist magic of her chosen instrument, blurring classical technique and ambient electronics to beguiling effect. In 2018 Mary released Hundreds of Days, her second LP on Ghostly International, as well as a collaborative album with Meg Baird entitled Ghost Forests (Three Lobed). She has moved a long way since her classical studies at Eastman School of Music, via days in Philadelphia with the likes of Espers and Fursaxa and sound-making time with Steve Gunn, Sharon van Etten and Kurt Vile. She has also collaborated with guitarist/synth player Jeff Zeigler on their 2014 album Slant of Light (Thrill Jockey) as well as composing a live score for Philippe Garrels' 1968 experimental silent film Le Revelateur which they subsequently toured together.
NUMMO TWIN plays ethereal, dream-like folk songs and noise soundscapes with an instrument she carved herself from an old christmas tree, an array of delay and reverb pedals, and feedback. She sings a lament to a forgotten place.

DEERHOOF
TRASH KIT
DOG CHOCOLATE
Monday 2 September
EartH
11-17 Stoke Newington Rd, Dalston, London, N16 8BH | Map
7.30pm | £15.00 | Buy tickets
DEERHOOF, is four people. Satomi Matsuzaki plays bass and sings, Greg Saunier plays drums, John Dieterich and Ed Rodriguez play guitars. But what is Deerhoof really? Hell if we know. Pitchfork went so far as to label Deerhoof as "the best band in the world." From their humble beginnings as an obscure San Francisco noise act, they've become one of indie music's most influential bands with their ecstatic and unruly take on pop.
"Deerhoof are amazing. They're nuts, they'll freak you out." (Dave Grohl, Foo Fighters)
"Deerhoof deserve far more recognition." (Jonny Greenwood, Radiohead)

DANIEL O'SULLIVAN (octet)
BRIGID MAE POWER
Friday 13 September
The Lexington
96-98 Pentonville Rd, Angel, London, N1 9JB | Map
7.30pm | £12.00 | Buy tickets
DANIEL O'SULLIVAN is a composer, songwriter, multi-instrumentalist and producer living and working in South West London and has been contributing a vibrant, chameleonic brew to the music landscape since the late 1990's. He has achieved acclaim writing, recording and performing with a myriad of groups including Grumbling Fur (with longtime friend and collaborator Alexander Tucker), Ulver, Mothlite, Sunn O))), Guapo, Miasma & the Carousel of Headless Horses, Miracle, AEthenor and This Is Not This Heat. He has composed several sound works for film and installation.
Whether solo or in his varied collaborative projects, O'Sullivan's work is remarkable in the way it infuses familiar everyday experience with traces of the uncanny, the secret and the magickal. His 2017 solo album VELD distilled these tangled realities into a rich and complex soundworld, strikingly dense and allusive. Released in April by O Genesis, Folly is O'Sullivan's second album under his own name and embodies a confident, evolution from VELD. This cycle of twelve songs deftly illustrates O'Sullivan's ascent as a unique and multidimensional songwriter. Moving from the familiar pantheon of experimental music and arriving upon a universal narrative probing the human condition from the inside out. Both lyrically and within the intricate lattice of arrangements, traditional forms are reshaped into transcendent pop symphonies. Both intimate and alien, archetypal and atypical, joyous and melancholic, the aperture of Folly is wide open and light streams in. For this special performance O'Sullivan will perform his new songs as an ensemble of eight, featuring Thighpaulsandra (Coil, Julian Cope Band, Spiritualized) who also recorded and mixed Folly at his Aeriel studio premises in Wales.
BRIGID MAE POWER is an Irish singer-songwriter and multi-instrumentalist who, like Judee Sill, Micky Newburyor Linda Perhacs before her, paints her songs in dreamily expansive strokes, transporting earthly compositions into universal and exultant realms. Her self-titled debut on Tompkins Square was a majestic suite of reverb-swathed laments for voice, guitar, piano, accordion, and harmonium, recorded at the Portland studio of key musical foil Peter Broderick. Themes include transformation, change, motherhood, acceptance, strength, courage and trust. In the words of Power, the album was about "trusting if you lose yourself or your way - you can come back". New album 'The Two Worlds' is another masterful collection of effortless, hypnotic folk, and an album that furthers the songwriter and multi-instrumentalist's already stellar reputation. Live, Brigid can encapsulate the timeless magic of her songs either solo or as a duo with Peter. Thus far she has toured throughout Ireland, UK and the US together with artists including Lee Ranaldo, Richard Dawson, Alasdair Roberts, Peter Broderick and Ryley Walker, with performances at Le Guess Who? and TUSK festivals along the way.