NEWS
'NO PERSONAL SPACE'
12 September 2018
Here's Sauna Youth's brand new video for 'Deaths' album track, 'No Personal Space', filmed in the last five minutes of a band rehearsal in a too-close-for-comfort studio in Peckham. Raven Sings The Blues just premiered it up on their website! New album, 'Deaths' is out now!
RATTLE - 'SEQUENCE'
8 September 2018
We're announcing Rattle's incredible new album, 'Sequence', today with their epic 11-minute long video for album track 'Signal'. Thank you to The Quietus for premiering it! 'Sequence' will be released on November 2nd.
DEATHS - OUT TODAY!
7 September 2018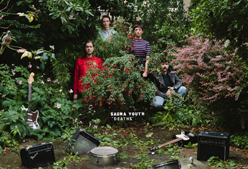 It's a kinda Sauna Youth record release type of day today! What an incredible landslide of an album, alive with sound and entitled 'Deaths', out now through Upset The Rhythm!
I'M TERRY
31 August 2018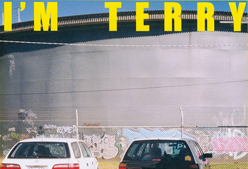 Today, with our new release in mind, I realise that there are two kinds of people in this world: not Terry, and Terry. I'm Terry. Melbourne quartet Terry return with their new album today and as always it's first-rate. 'I'm Terry' is an expression of a humbling kindness, and 2018 needs that more than ever! Terry has made time to put things right and now he's lending us his watch. 'I'm Terry' is available now in all the best shops and through our UTR webshop too.
TERRY - 'BUREAU' VIDEO
7 August 2018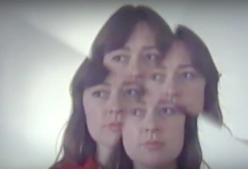 TERRY's traffic-tunnel trip of a video for new track 'Bureau' just premiered on Raven Sings The Blues! Take a look!
LATEST RELEASES MIXTAPE
LINKS
UPCOMING SHOWS
THE SPACE LADY
SPINNING COIN
Tuesday 23 October
Moth Club
Old Trades Hall, Valette St, Hackney, London, E9 6NU | Map
7.30pm | £10.00 | Buy tickets
THE SPACE LADY began her odyssey on the streets of San Francisco in the late 70s, playing versions of contemporary pop music an accordion and dressed flamboyantly, transmitting messages of peace and harmony. Following the theft of her accordion, The Space Lady invested in a then-new Casio keyboard, birthing an otherworldly new dimension to popular song that has captured the imaginations of the underground and its lead exponents ever since, with the likes of John Maus, Erol Alkan and Kutmah being devotees. Of her early street sets, only one recording was made, self-released originally on cassette and then transferred to a homemade CD. 'The Space Lady's Greatest Hits' released in 2014 through Night School features the best of these recordings - mostly covers but with some originals - pressed on vinyl for the first time and features archival photographs and liner notes from The Space Lady herself. 'Greatest Hits' contains The Space Lady's personal favourites; her haunting take on The Electric Prunes' 'I Had Too Much To Dream (Last Night),' a frantic 'Ballroom Blitz' amidst other reconstructed pop music. Following on from this wonderful record, The Space Lady released a split LP in 2015 with the Burnt Ones on Castle Face records which included her spectral take on 'Across The Universe' and a brand new LP this year through Mississippi entitled 'On The Street Of Dreams'.
SPINNING COIN are a fiercely independent rock group from Glasgow, something you could probably guess by listening to any of their songs. Their roots are all over the place but a simple love of playing together in their rehearsal space, and almost never turning down shows, has seen them coalesce a winning group sound in almost no time at all. Drummer Chris White is part of the Winning Sperm Party collective, who document of a world of shadowy Glasgow music running all the way from the Glasgow Music Collective to Fuzzkill Records today. Where Spinning Coin branch out from things is in their cascading melodicism topped with some amazing shredding. This connects into a slightly different Glasgow music scene more associated with Orange Juice, Teenage Fanclub, and of course The Pastels, who released their debut album through their Geographic Music imprint. Their music is beautifully rough-hewn guitar pop that takes in frustration, but also gracefulness and splendour, in equal measure. The fourteen songs on debut 'Permo' trace all kinds of terrain, though the overarching story might be that of a group looking for escapism, somehow and anyhow, in the midst of a social and cultural climate that's closing down possibilities for difference and community.

EARTHEATER
CUCINA POVERA
RICHARD RIGGS
Thursday 25 October
The Courtyard Theatre
40 Pitfield Street, Shoreditch, N1 6EU | Map
8pm | £10.00 | Buy tickets
EARTHEATER (aka Queens based artist Alexandra Drewchin) distills foley-filled digital production, a three-octave vocal range, and classical composition into works suspended between obsessively detailed sonic tapestries and almost recklessly romantic and gestural electronica. A body of viscerally emotive live performance stands alongside her recorded output, realized by her fearless physical investment and gut-wrenching vocal sincerity.
'IRISIRI', Eartheater's third full-length record (out now on Pan), lays out a shifting network of abstract song craft, laced with sudden structural upheavals and collisions of mutated tropes from numerous sonic vocabularies. Modular synth staccato plucks hammer out in arrhythmic spirals over a carefully muzzled grid of pumping kicks - unleashed in unpredictable disruptions. Technoid stabs mingle with crushed black metal. An icy OS reads poetry against a bed of granular synth swells. Drewchin's sirening whistle-tone vocals drape over relentless live harp arpeggios. Drewchin's lyrics, strewn with flourishes of wordplay and symbolism, explore themes of her autodidactic experience - playing with the tutelage of the 'pupil' within the 'iris' mirrored in the palindrome IRISIRI. Eartheater confounds expectations of structure and resolution before deciding to thread in a sugary melody that snaps us back into some conception, however hazy, of pop songwriting. Drewchin performs and collaborates with art duo and close friends FLUCT. In February 2017, she starred in Raul de Nieves and Colin Self's opera The Fool at the Kitchen. In April 2017, featured on two tracks from Show Me The Body's Corpus I mixtape alongside Denzel Curry and Moor Mother. She's currently composing work for the contemporary chamber orchestra, Alarm Will Sound, that will debut in May 2018. Her new live set sees her accompanied by the concert harpist Marilu Donivan.
CUCINA POVERA aka Finnish-born musician and artist Maria Rossi, has been active on the Glasgow underground scene for a while, but her recorded output has been sparse. Recent debut album, 'Hilja' is an album of rare beauty and conceptual rigour. Rossi loops and layers her vocals over minimal synths and environmental recordings, but the music remains fluid and amorphous, never falling into rote repetition. While you can map out some reference points - Julia Holter's early synth-based work, Akira Rabelais's digitally manipulated Icelandic choral laments, Polish duo WIDT's ambient synth operatics - Rossi's music inhabits its own universe. The combination of her clear, unaffected voice and minimal synth creates a sound that is simultaneously icy and warm, like sunlight breaking over a frozen landscape. 'Hilja' is out now on Night School.
RICHARD RIGGS is a Bromley-based musician who released his new album 'Unique Ratios' this August. After a series of dark ambient limited cassette only releases beginning five years ago, favourably reviewed by the likes of Wire Magazine and Tiny Mix Tapes, Richard took some time out and returns with a 41 minute album that encompasses techno and ambient, lurking in the interzone where electronic music and post punk intersect. The goal was to draw a line and create a more immediate and aggressive set of songs that combine digital technology with recent analogue instruments such as Moog's DFAM drum synth. The tracks reflect the belief that electronic music is able to both comment sonically on its environment, as well as providing the ritualistic, repetitive means to transcend it.
JO PASSED
SLUMB PARTY
PET HATES
Thursday 25 October
The Victoria
451 Queensbridge Rd, Dalston, London, E8 3AS | Map
7.30pm | £7.00 | Buy tickets
JO PASSED sound like a messed-up Beatles, one where Lennon & McCartney reunite in a parallel 1980's having discovered Can, Neu! and Sonic Youth. The band's new album on Sub Pop, 'Their Prime', demonstrates the band's timeless knack for dreamy melodies – chord progressions that sound like they were created in a land far, far away. Lyrically, however, it's imbued with a philosophical longing for answers to questions that have resurfaced for the first time since the explosion of counterculture. Frontman Jo Hirabayashi is crucially aware of the world around him crumbling, yet he's not lost sight of his sense of fun. His approach to the album was to create a collage record of everything he's inspired by. The last track 'Places Please' is his attempt to make Grouper dine out with Frank Ocean, whereas 'Undemo' enquires about Leonard Cohen joining This Heat. Jo, along with his friend and drummer Mac Lawrie, moved across the country from Vancouver to Montreal and back again. The two would play shows in Montreal and eventually tour the far right corner of North America. Upon Jo's return to the west coast, multi-instrumentalist Bella Bebe officially joined the band in January of 2016, expanding Jo Passed from trio to a full quartet. Multimedia artist Megan-Magdalena Bourne began working with Jo Passed on a video project for the song 'Rage' (from the Out EP). This creative partnership would eventually lead to her taking on the role of bassist for the band.
'Their Prime' is a record about identity and the loss of time that happens as a direct consequence of being in the city with nowhere to rent, no time outside of employment and no realistic expectations to live up to. It encompasses that fear of being beyond the glory years, the most creatively fruitful period of one's life. Those years were lost to contemporary struggles for working relationships, home, identity and space. "It's me owning my worst nightmare," Jo admits. "A lot of the Jo Passed project has been about confronting fears. I was afraid to move away from Vancouver to Montreal on my own. Afraid to leave musical relationships I had. Afraid to bare the full responsibility of a project. I've been putting out records and not ones anyone's necessarily heard. Being open about those fears is a good way of dealing with them." You can hear the frustrations and the jitters in the crashing loud-and-quiet motifs throughout the album's twelve tracks, which offer up a patchwork quilt of sound, similar to Faust's 'IV' or 'Red Medicine' by Fugazi.
SLUMB PARTY are funked up post punkers from Nottingham. Point your ears in their direction and you'll find the righteous blast of a post-punk-skronk party of such hip-gyrating magnitude that you'll wanna take a bulldozer to your nearest nightclub and pull shapes on the ruins. Their debut 7" dropped earlier this year via German label Erste Theke Tontraeger, and their debut LP (Drunken Sailor) followed shortly afterwards. Fittingly, songs are concise and snappy, with flashes of everything from the rhythms of 80s Athens, GA (Pylon, early B-52s), the soul/punk hybrid of both The Nation of Ulysses and The Make-Up, the hyper-whacked sax rush of the Contortions...plus yer Minutemen, yer Gang Of Fours, yer Shoppings, yer favourite bands with attitude and heads so full of ideas you'll find yourself wondering why most bands fail to make a sassy combination of arts and smarts sound this essential.
PET HATES are a London four-piece who play crunchy and infectious hook filled jams. Fully formed in Jan of this year, they've been busy gigging their brand of 'All over the shop Indie Rock' around town and have a few demos to boot.

BRIGID MAE POWER
DUCK BAKER
GWENIFER RAYMOND
Friday 26 October
St John on Bethnal Green
200 Cambridge Heath Rd, London, E2 9PA | Map
7pm | £10.00 | Buy tickets
BRIGID MAE POWER is an Irish singer-songwriter and multi-instrumentalist who, like Judee Sill, Micky Newburyor Linda Perhacs before her, paints her songs in dreamily expansive strokes, transporting earthly compositions into universal and exultant realms. Her self-titled debut on Tompkins Square was a majestic suite of reverb-swathed laments for voice, guitar, piano, accordion, and harmonium, recorded at the Portland studio of key musical foil Peter Broderick. Themes include transformation, change, motherhood, acceptance, strength, courage and trust. In the words of Power, the album was about "trusting if you lose yourself or your way - you can come back". New album 'The Two Worlds' is another masterful collection of effortless, affecting folk, and an album that furthers the songwriter and multi-instrumentalist's already stellar reputation. Live, Brigid can encapsulate the timeless magic of her songs either solo or as a duo with Peter. Thus far she has toured throughout Ireland, UK and the US together with artists including Lee Ranaldo, Richard Dawson, Alasdair Roberts, Peter Broderick and Ryley Walker, with performances at Le Guess Who? and TUSK festivals along the way. This show follows on from Brigid's jaw-dropping performance at Servant Jazz Quarters earlier this year.
DUCK BAKER is one of the most highly regarded fingerstyle guitarists of his generation. His repertoire ranges from traditional Irish music through old-time mountain music and bluegrass to blues, gospel, and ragtime to swing and modern jazz, to free improvisation. Duck was born Richard R. Baker IV in 1949 and grew up in Richmond, Virginia. His teenage years were devoted to playing in rock and blues bands before becoming interested in fingerpicking blues and old-time country in local coffeehouses. By the time he moved to San Francisco in the early seventies, Duck was performing the wide range of material heard on his first record, 'There's Something for Everyone in America' (Kicking Mule Records, 1976). In the late seventies, Baker recorded four more solo records, including the first ever solo guitar record of Irish and Scottish music. He also found time to participate with John Zorn, Eugene Chadbourne and others, in the "downtown" loft scene that was so important to the course of avant-garde music. Many of Duck's recordings since 1980 have focused on his own compositions, but he also made recordings of blues and gospel material, a collection of early European Christmas carols and another devoted to Irish and Scottish tunes. His most ambitious record, 'Spinning Song', got rave reviews in Jazz Times, Cadence, Coda, and the New York Times, and helped establish Baker as an important voice in the world of fingerstyle jazz guitar. Tompkins Square recently issued an album of Duck's demos and outtakes between 73-79 entitled 'Les Blues Du Richmond'.
GWENIFER RAYMOND is a Welsh multi-instrumentalist, originally from Cardiff but now residing in Brighton, England. Gwenifer began playing guitar at the age of eight shortly after having been first exposed to punk and grunge. After years of playing around the Welsh valleys in various punk outfits she began listening more to pre-war blues musicians as well as Appalachian folk players, eventually leading into the guitar players of the American Primitive genre. She has since been playing her own moody and often-times manic original American Primitive styled compositions on guitar and banjo around the UK. In 2017 Gwenifer signed to the esteemed label Tompkins Square, who released her first single 'Sometimes There's Blood' in October of that year. Her debut album 'You Never Were Much of a Dancer' came out at the end of June to much critical praise.

GROUPER
Early show: 7pm - 9pm SOLD OUT
Late show: 9pm - 11pm ON SALE
Monday 29 October
Hackney Arts Centre (EartH)
13 Stoke Newington Road, London, N16 8BH | Map
7pm-9pm / 9pm-11pm | £16.50 | Buy tickets
GROUPER is a recording and performing project by Liz Harris. She lives and works in Astoria, OR. Grouper's astonishing new album Grid of Points was recently been released on Kranky. This London show will be part of Grouper's last European tour for some time. Due to exceptional demand we've added a late show at the same venue on the same date, this one will run between 9pm - 11pm and is on sale now to accommodate everyone! The early show 7pm-9pm is entirely sold out.

PAN AMERICAN
RATTLE
Wednesday 7 November
Redon
Railway Arches, 289 Cambridge Heath Rd, E2 9HA | Map
7.30pm | £8.00 | Buy tickets
PAN AMERICAN began during the summer of 1997, Mark Nelson started recording a full length album for kranky at home and at Sound of Music Studios in Richmond, Virginia. Mark Nelson had been playing guitar and singing in Labradford, but wanted to explore the possibilities of sampling and computer technology as well as his interests in dub and techno. The self-titled, debut Pan American album came out on kranky in early 1998. Nelson continued to work on Pan American material as he worked with Labradford, learning to play pedal steel guitar, releasing singles on European labels and getting some studio time in with engineer Casey Rice. Rob Mazurek from Chicago Underground Trio and Alan Sparhawk and Mimi Parker of Low contributed cornet and vocals, respectively. The resulting album, 360 Business / 360 Bypass, was released by kranky in North America (and Blast First in Europe) in early 2000.
After some landmark albums tracing out his territory of sternum-rattling bass rhythms, rippling electronics and outbursts of static with a dub undertow, Pan American slipped back into our consciousness after a break with Cloud Room, Glass Room (Kranky 2013), now adding the estimable talents of Steven Hess (Cleared/Haptic) and Nelson's former Labradford bandmate, Robert Donne to the project. While Nelson assuredly handles all production, the live feel is definitely more prominent, folding in the patter of Hess's percussion and Bobby Donne's languid bass at the centre of seven beautifully diffuse soundscapes bordering on the frontier lands of post-rock, dub techno and ambient electronica, yet never clearly falling within any one sector. Every element is given ample room to breathe thanks to Nelson's typically intricate production render, allowing Hess's hi-hats and cymbal strokes to really shimmer and Donne's bass to ring out wide and sag purposefully low, but you're never really focussed on either, the emphasis is on the whole ecology of sound and the way it's all in fragile and comfortingly sublime equilibrium; a cats cradle of ambient lushness intended to suspend the listener, pensile in its womb-like amniotic fluidity. In these days Nelson is working on his new project Anjou (2 albums on Kranky) and the next Pan American album.
RATTLE are a Nottingham based duo, Rattle focus almost exclusively on drums and more drums, beneath a delicate overlay of vocal harmonies and percussive effects. Formed by Katharine Eira Brown (also of Kogumaza) and Theresa Wrigley (also of Fists), Rattle began as an experiment in crafting rich songs and melody using drums and voice alone. Their music weaves and intertwines post-punk, minimalism and experimental rock, through off-kilter rhythms, patterns and counter melodies. Often starting by picking out the ghost notes from the drums to develop a melody, the song then reveals itself in rounds and harmonies with layer upon layer of rhythm and vocal, lending a choral feel to some of the tracks. Rattle effortlessly blend the avant-garde with irresistible melodies and hypnotic drum beats, using rhythm and harmony to create a refreshing sound that is utterly new - a pretty rare feat these days when we're saturated with so much music. Rattle's debut self-titled album will be released on Upset The Rhythm and I Own You, look out this November for it's exquisite, follow up entitled 'Sequence'.
SIR RICHARD BISHOP
CIAN NUGENT
Thursday 8 November
Bethnal Green Working Men's Club
44 Pollard Row, Bethnal Green, London, E2 6NB | Map
7.30pm | £10.00 | Buy tickets
SIR RICHARD BISHOP is an experimental guitarist whose improvisations and compositions often reflect the shadow worlds of India, the Middle East, North Africa, and other points along the Gypsy trail. Richard is perhaps best known as a founding member (along with brother Alan Bishop) of experimental ethnic-improv pioneers and underground tricksters Sun City Girls, who for nearly 30 years have produced an extensive discography of over 50 full length albums, 20 one-hour cassettes and a dozen 7" records. Sun City Girls formed in 1981 after the Bishop brothers' stint in the group Paris 1942 which also featured J. Akkari and former Velvet Underground drummer Moe Tucker.
Richard's first solo record, Salvador Kali, was released by John Fahey's esteemed Revenant label in 1998 under the moniker Sir Richard Bishop (the name stuck). The album showcases Bishop's own particular obsessions and roots, drawing from a variety of worldwide sources. Locust Music issued his second record, Improvika, in 2004. This release consists of nine extemporaneous and free-flowing pieces for solo acoustic guitar. In 2005, Bishop began performing relentlessly as a solo artist, playing throughout Europe, Australia, and the United States. He has not stopped since. 2007 saw the album Polytheistic Fragments released on the Drag City Label. It includes works for acoustic, electric and lapsteel guitar, plus two piano compositions. Next up was The Freak of Araby (Drag City, 2009). In May of 2010, Drag City released the album False Flag by Rangda, a new group featuring Bishop, Ben Chasny (Six Organs of Admittance, Comets on Fire), and Chris Corsano (Flower-Corsano Duo, Flaherty/Corsano, Jandek, Bjork, etc). Richard teamed up with fellow guitarist Bill Orcutt in 2014 for the excellent Road Stories album on Unrock, whilst Drag City again released his most recent solo record, Tangier Sessions. This album sees Bishop's music driven by clever stylistic juxtapositions and attractive melodicism, showcasing his love of Andulsian flamenco guitar style, infusing it with gestures from across Morocco's borders. Richard was also a co-founder of the Sublime Frequencies label (with Alan Bishop and Hisham Mayet). The label, whose mission is dedicated to acquiring and releasing obscure sights and sounds from Africa, India, S.E. Asia and beyond, began in 2003 and currently has over 110 releases to its credit.
CIAN NUGENT is a mercurial guitar player and composer from Dublin, Ireland. Cian combines personal passions, such as suburban/coastal blues, traditional musics, late 1960s-'70s singer-songwriters, jazz ambitions, 20th century composition and the Takoma school into a deeply personal style. New album, 'Night Fiction' is Cian Nugent's third album but his first taking on the role of singer-songwriter. Where his previous two albums: 2013's 'Born With The Caul' and 2011's 'Doubles' saw him exploring extended guitar based instrumentals with his band, The Cosmos, here he has reigned things in and focused his songwriting skills. Guitar fans, do not fear, there is still plenty of soloing and fingerpicking here. With 7 songs both solo and with his band, this album amalgamates everything Cian has done up to this point and reveals a more broad palate of influences, including The Velvet Underground, Richard Thompson, Television, Neil Young, John Lennon, Fred Neil, etc. Cian will perform this show as a trio showcasing lots of songs from his recent album,'Night Fiction', out now on Woodsist.

MARY LATTIMORE
LUCINDA CHUA
Monday 19 November
The Lexington
96-98 Pentonville Rd, Angel, London, N1 9JB | Map
7.30pm | £8.00 | Buy tickets
MARY LATTIMORE is a harpist living in Los Angeles. She experiments with her Lyon and Healy Concert Grand harp and effects. Memories - places, vacancies, allusions - are fundamental characters in Mary Lattimore's evocative craft. Inside her music, wordless narratives, indefinite travelogues, and braided events skew into something enchantingly new. Lattimore recorded her breakout 2016 album, 'At The Dam', during stops along a road trip across America, letting the serene landscapes of Joshua Tree and Marfa, Texas color her compositions. In 2017, she presented 'Collected Pieces', a tape compiling sounds from her past life in Philadelphia: odes to the east coast, burning motels, and beach town convenience stores. In 2018, from a restorative station - a redwood barn, nestled in the hills above San Francisco's Golden Gate Bridge - emanates 'Hundreds of Days', her second full-length LP with Ghostly International. The record sojourns between silences and speech, between microcosmic daily scenes and macrocosmic universal understandings, between being alien in promising new places and feeling torn from old native havens. It's an expansive new chapter in Lattimore's story, and an expression of mystified gratitude. A study in how ordinary components helix together to create an extraordinary world.
Throughout the shifting locales there is one consistent companion Lattimore engages: a 47-string Lyon and Healy harp. The instrument wires directly into her psyche. Pitchfork's Marc Masters posits, "she can practically talk through it at this point; she's created a language." Lattimore's voice sweeps beneath the plucks and washes of opener "It Feels Like Floating," enraptured by the winding current, and reappearing in the second minute of the immense "Never Saw Him Again." The track elevates towards a shimmering apex of static and percussion before organ drone yields to signature halcyon flutters. As with much of Lattimore's work, the track titles are telling; "Baltic Birch" is a somber windswept march that sways gracefully out of step, a remembrance of a recent trip to Latvia where she was struck by the abandoned resort towns along the Baltic Sea. "Hello From The Edge of The Earth" is an earnest reflection of Lattimore's love of the natural world, recognising the thresholds of varying terrains. 'Hundreds Of Days' is out now on Ghostly International. Mary also writes harp parts for songs and recordings, performing and recording with such great artists as Meg Baird, Thurston Moore, Sharon Van Etten, Jarvis Cocker, Kurt Vile, Steve Gunn, Ed Askew and Fursaxa.
LUCINDA CHUA is a London-based singer-songwriter whose had a very productive year. The gifted cellist was a member of FKA Twigs' live band, composed a Tchaikovsky-inspired score for a Russian fashion documentary, and has fostered a wide-ranging community of collaborators from her city's diverse indie scene-among them Westerman, Ben Vince, and Laura Misch. These wildly different projects show the breadth of the artist's interests, unified by Chua's subtle chamber pop touch. Chua's mode isn't vigor: her songs are understated and somber, the energy so subdued it's practically somnolent. Chua used to tour long ago with Stars of the Lid, and indeed that ambient band's mournful, super-delicate style offers a clear idea of how Chua approaches her music, she was also a member of Felix on kranky records too. There is an unflappable calm present in all of Chua's work, and on the quiet and intensely-felt recent single, 'Somebody Who', she is breaking out on her own.

HEN OGLEDD
Friday 30 November
The Courtyard Theatre
40 Pitfield Street, Shoreditch, London, N1 6EU | Map
7.30pm | £12.00 | Buy tickets
HEN OGLEDD is a project founded by Richard Dawson and harpist, Rhodri Davies, with the addition of Dawn Bothwell and Sally Pilkington. The name of the group is a reference from the Welsh for The Old North. Each hailing from historically different tribal regions of the Old North, the musicians in Hen Ogledd challenge the idea that the ancient world was rife with magic, while the new is infiltrated by cold logic. This has led to the band's new album for Weird World, 'Mogic', being created. This third record from the group is a phantasmal blend of images and ideas that draw upon the mystical and technological. 'Mogic' is a discombobulating pop prayer exploring artificial intelligence, witches, nanotechnology, pre-medieval history, robots, romance, computer games and waterfalls. This dynamic album of eddies and swirls, ravishing melodies, hallucinatory textures and rapid rhythms is pinned down by some deft performances: Pilkinton's picture-perfect pop and earthy singing, Davies' blazing harp splutterations and guitar moans, Bothwell's twisted telephone techno and bamboozling lyric-bombs and Dawson's utter bass. No small mention must go to special guest Will Guthrie, one of the finest and classiest drummers there is, who's all over this record like long grass on dunes. 'Mogic' is released on November 16th and supported by a short tour of the UK of which, this show is the London date!

ERIC CHENAUX
Wednesday 5 December
The Islington
1 Tolpuddle Street, Angel, London, N1 0XT | Map
7.30pm | £10.00 | Buy tickets
ERIC CHENAUX makes conceptual music that's not meant to sound conceptual. He operates among various 'traditions' but perhaps most broadly, Chenaux's records grapple with the relationship between improvisation and structure in very particular, unique, idiosyncratic ways - and quite without irony or cynicism, through love. Because fundamentally, Chenaux writes love songs, which he sings in a voice honeyed and clear, while his guitar gently bends, frazzes, chortles, diverges and decomposes. This juxtaposition of his mellow, dexterous crooning and his highly experimental (and equally dexterous) guitar explorations, explodes even unconventional notions of singing and accompaniment, of tonal and timbral interplay between guitar and voice.
As a solo artist, Chenaux's improvisation methods are in certain literal ways solipsistic: as a singer-songwriter, he plays his guitar around and against his voice, challenging easy notions of harmony/harmoniousness, improvising 'with himself' in pursuit of surprising himself (and his listeners) as he unfurls ribbons of voice and instrument often to the point of seeming independence, all the better to capture - and be captured by - unforeseen, intimate moments of interdependence: a definition of freedom, as a profoundly intentional state of openness, presence and play. Even within avant-garde currents of folk and jazz balladry, Eric Chenaux feels like an outlier. Yet his music remains wonderfully warm, generous and fundamentally accessible in spite of its irrefutable iconoclasm. While the constitutive elements of Chenaux's solo work in recent years might suggest some underlying devotion to asceticism, the opposite is much more true: his musical reveries resist, critique and counteract austerity (in all its forms) in a joyful abandonment to the improvised space where playfulness and light-heartedness are taken seriously, and where love is invoked and expressed, without reductive or facile sentimentalism, in a full, nuanced, clear-eyed suspension/rejection of the cynical life.
Slowly Paradise (on Constellation Records) is Eric Chenaux's most recent solo record - lovely collection of mostly long songs guided by soothing, buttery singing and bent, fried fretwork. It is arguably Chenaux's most assured and essential solo work, expanding upon the critical acclaim his previous releases Guitar & Voice and Skullsplitter have rightly garnered.

AIR WAVES
Thursday 31 January
The Islington
1 Tolpuddle St, Angel, London, N1 0XT | Map
7.30pm | £7.50 | Buy tickets
AIR WAVES new album Warrior, the third full-length by Brooklyn-based musician, features a ominous, androgynous figure standing with a bicycle, wearing a gas mask adorned with a daisy. The remarkable image was taken on April 22nd, 1970 at the inaugural Earth Day celebration in New York City by Nicole Schneit's dad, Martin Schneit. Forty-seven years later, artist Em Rooney hand-painted Schneit's original black & white photo, resulting in an image that radiates with Warrior's indefatigable spirit, strength, and love.
Like many queer women, Nicole Schneit is a warrior by necessity, fighting for basic rights, dignity, and acceptance. Such determination in the face of hardship and injustice runs in Schneit's family; her new album was inspired in part by her mom who was diagnosed with cancer last year. So the title 'Warrior' and the song are about her. The dignified fighter archetype referenced in the album's title is explored on each of Warrior's eleven pieces of bittersweet, empowering indie pop. According to Schneit the song 'Gay Bets', written after the 2016 election is "about being gay and being proud and open. I was thinking about hate crimes spiking and the current state of the world. The song 'Tangerine' was inspired by the film of the same name in which two trans women try to make ends meet. This movie, a dark docu-comedy shot in the contrastingly sunny setting of L.A., reflects Schneit's battle between identity and society via Brooklyn pop rock that swings between the pastel-tinged and the downright melancholic. Warrior's highlights, and all of the unmissable, satisfying pieces that tie them together show Schneit's perseverance and resilience through crumbling relationships, personal adversity, and the current political climate, all leading to her most powerful collection of songs to date. Understated, subtly sophisticated, and equally empowering and comforting, Warrior (out now on Western Vinyl) launches Air Waves above the apolitical complacency of too many of the group's contemporaries.

KRISTIN HERSH
With ROB AHLERS (drums) & FRED ABONG (bass) Sunday 10 March & Tuesday 12 March Bush Hall
310 Uxbridge Rd, Shepherd's Bush, London, W12 7LJ | Map
7.30pm | £25.00 | Buy tickets for March 10
Buy tickets for March 12
KRISTIN HERSH , most recognised as the front person for the influential art-punk band Throwing Muses and power trio 50FOOTWAVE, will be touring the UK in Spring 2019 with Rob Ahlers (50 Foot Wave) on drums and Fred Abong (Throwing Muses, Belly) on bass. Throwing Muses first gained traction in the early '80s, playing with similarly singular artists, such as The Pixies and Dinosaur Jr. They continue to release ground-breaking music, most recently with 2013's double CD masterpiece 'Purgatory/Paradise'. Kristin's solo career spun off in 1994 with the release of 'Hips and Makers', a widely acclaimed album that included 'Your Ghost', a duet with R.E.M.'s Michael Stipe. Since then, Kristin has released a steady stream of distinctly individual solo albums, including 2010's 'Crooked', released as her first in the inventive book/CD format for which she is now known.
2016's 'Wyatt at the Coyote Palace', on which Kristin played all of the instruments, received rave reviews; an explosive defined by blistering guitars, powerful drumming and her signature visceral vocal technique. Her poignant true stories bring the listener into what the BBC calls Hersh's "dark and dizzy world". In 2004, Kristin formed the noise rock power trio 50FOOTWAVE, releasing a series of frighteningly intense mini-albums, all available for download free of charge. Their most recent 'Bath White' EP was described as "a series of loud explosions, of velvet like dreams all intermingled at the same time. Bath White takes no prisoners." Kristin's writing career has flourished with the highly acclaimed 'Paradoxical Undressing' (released as 'Rat Girl' in the USA) and the award winning 'Don't Suck, Don't Die', a personal account of her long friendship with the late Vic Chesnutt, as well as the enchanting books which now accompany each of her record releases. Kristin's tenth studio album, 'Possible Dust Clouds' (out this October on Fire Records) is a highly personalised sociopathic gem delivered as a futuristic rewriting of how music works, a melodious breeze with a tail wind of venomous din. Enveloping the juxtaposition of the concept of 'dark sunshine', a brooding solo record created with friends to expand her off-kilter sonic vision; a squally, squeaky mix of discordant beauty. 'Possible Dust Clouds' is a glorious return to form for one of alternative rock's true innovators.