NEWS
'NO PERSONAL SPACE'
12 September 2018
Here's Sauna Youth's brand new video for 'Deaths' album track, 'No Personal Space', filmed in the last five minutes of a band rehearsal in a too-close-for-comfort studio in Peckham. Raven Sings The Blues just premiered it up on their website! New album, 'Deaths' is out now!
RATTLE - 'SEQUENCE'
8 September 2018
We're announcing Rattle's incredible new album, 'Sequence', today with their epic 11-minute long video for album track 'Signal'. Thank you to The Quietus for premiering it! 'Sequence' will be released on November 2nd.
DEATHS - OUT TODAY!
7 September 2018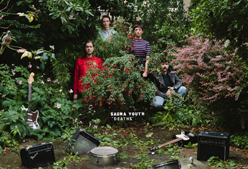 It's a kinda Sauna Youth record release type of day today! What an incredible landslide of an album, alive with sound and entitled 'Deaths', out now through Upset The Rhythm!
I'M TERRY
31 August 2018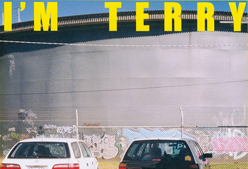 Today, with our new release in mind, I realise that there are two kinds of people in this world: not Terry, and Terry. I'm Terry. Melbourne quartet Terry return with their new album today and as always it's first-rate. 'I'm Terry' is an expression of a humbling kindness, and 2018 needs that more than ever! Terry has made time to put things right and now he's lending us his watch. 'I'm Terry' is available now in all the best shops and through our UTR webshop too.
TERRY - 'BUREAU' VIDEO
7 August 2018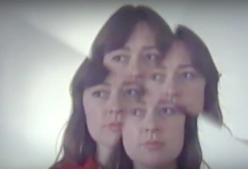 TERRY's traffic-tunnel trip of a video for new track 'Bureau' just premiered on Raven Sings The Blues! Take a look!
SAUNA YOUTH - PERCENTAGES
19 July 2018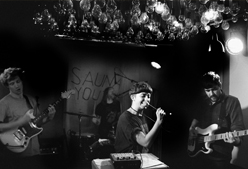 The first track from Sauna Youth's forthcoming album 'Deaths' just premiered on DIY. Check out 'Percentages' now, turn it up! 'Deaths' is out September 7th through Upset The Rhythm (yours truly) on LP, CD and digitally!
AMICI BY PRIMO OUT NOW!
13 July 2018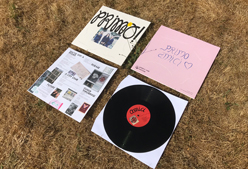 Lucky world! The weekend is fast upon us and with it comes the release of our fantastic debut album by Primo! Primo are a Melbourne trio specialising in breezy, up-tempo chorus and verse. Double guitar, drums, sound effects and a group vocal sensibility all help adorn their discourses into deconstruction. Entitled 'Amici', Primo's debut album is available now on LP and CD in all the best stores and our own webshop!
TERRY - THE WHIP
10 July 2018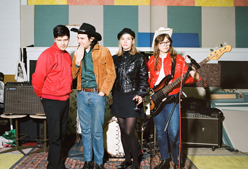 It's fine, it's fine, it's fine! Check out 'The Whip', Terry's first track taken from their forthcoming head bop of a long-player 'I'm Terry' (out Aug 31st, through Upset The Rhythm). Poppermost!
VITAL IDLES - ON TOUR
4 July 2018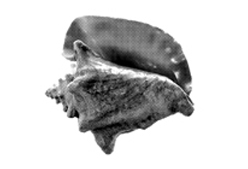 VITAL IDLES are taking to the road next week! Their music is as wonderfully acute as it is astute, smart and minimal in measures. This UK tour is in support of their fantastic debut album 'Left Hand', out now on Upset The Rhythm. Look out!
JULY
10/07 - Manchester, UK @ 57 Thomas Street Marble Beers
11/07 - Birmingham, UK @ Sunflower Lounge
12/07 - London, UK @ The Islington
13/07 - Brighton, UK @ Sticky Mike's Frog Bar
14/07 - Cardiff, UK @ The Moon
15/07 - Bristol, UK @ Hy Brazil Music Club
16/07 - Oxford, UK @ Common Ground Workspace
17/07 - Leeds, UK @ Wharf Chambers
19/07 - Nottingham, UK @ JT Soar
20/07 - Newcastle, UK @ Star & Shadow
+ Resonance FM session too on the morning of the 14th with Dexter Bentley.
APOSTILLE OUT NOW!
29 June 2018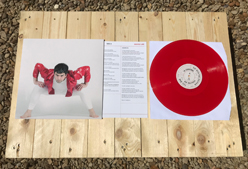 Take heed that Apostille's hefty bounce of a new album 'Choose Life' is out now in all its vibrant red wax glory! Apostille is an artist who's torn through enough sound-systems to know the difference between gesture and meaning. Alongside running his own DIY record label, Glasgow native, Michael Kasparis has spent the last few years making forays into the realm of hardcore punk with his groups Anxiety and The Lowest Form. Throughout all this, his solo electronic venture, Apostille has continued to evolve with each twist and turn of the world. What started off as a quest to whip up a mood and force that into a song has steadily become more of a mission in communication!
SAUNA YOUTH & TERRY HAVE NEW ALBUMS DUE OUT THIS SUMMER!
28 June 2018
Extremely happy to say the Summer is going to get even hotter! We've got TWO top releases planned for the dog days: TERRY - 'I'm Terry' (out August 31st) and SAUNA YOUTH - 'Deaths' (out September 7th) through Upset The Rhythm. Both each band's third albums coincidentally! Both brimming with wild impulse! Pre-order links now up here!
RADIO SHOW - EPISODE NINE
15 June 2018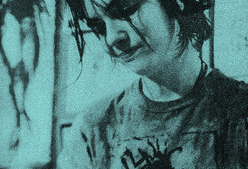 Here's episode 9 of our Upset The Rhythm radio show, lots of new tracks from Primo, Terry and John Maus, lots of old songs from Nauta, Alphonso Johnson and Trevor Wishart, lots of recent live recordings from Dog Chocolate, Rattle and Ed Schrader's Music Beat. Start the weekend early, tune in here now!
PRIMO! AMICI
5 June 2018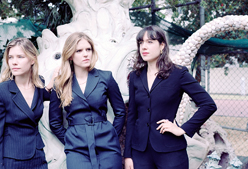 The wonderful Gorilla Vs Bear just helped us announce our debut album by PRIMO! by posting the band's first video from the album, check out 'Mirage' now! Primo are Xanthe Waite (also of Terry), Violetta DelConte Race (also of The Shifters) and Suzanne Walker (also of amazing film projects). As a trio from Melbourne writing up-tempo, terse chorus and verse, Primo make use of two guitars, drums, sound effects and a group vocal sensibility to ornament their enquiries into deconstructed post-punk.
Debut album 'Amici' is released on LP and CD this July 13th through Upset The Rhythm. Available to pre-order now too!
LATEST RELEASES MIXTAPE
LINKS
UPCOMING SHOWS
TERRY
THE HOMOSEXUALS
RUSSELL WALKER
Tuesday 18 September
Moth Club
Old Trades Hall, Valette St, Hackney, London, E9 6NU | Map
7.30pm | £9.00 | Buy tickets
TERRY is getting ready, combing his hair, buttoning his jacket, turning the key in the door. "I'm doing fine," sings Terry out loud, he knows. Divide him into four and you get Al Montfort (UV Race, Total Control, Dick Diver etc.), Amy Hill (Constant Mongrel, Primo, School Of Radiant Living), Xanthe Waite (Primo, Mick Harvey Band) and Zephyr Pavey (Eastlink, Total Control, Russell Street Bombings). Inevitably, Terry likes to make a noise. Drums, guitars and all his voices come into play, making a solid raft for Terry's inner musings to navigate the languid rapids. This all unravels at its own pace, sometimes drifting into glam punk and country backwaters, always conducting a conversation with the commonplace. Terry also make us a bit queasy at times, singing about police beatings and nationalism and all that. But they're not out to hurt you. They're like the kindly bearer of bad news. There's some awful stuff going on around the world. Terry puts it in terms that speak to all. It's a tragicomedy. I'm pretty certain Terry isn't perverse, they're just the harbinger of the encroaching perverse world. I'm pretty certain Terry wants to be my friend, and your friend. Our friend, Terry. 'I'm Terry', the band's third album in three years, is out this summer through Upset The Rhythm.
THE HOMOSEXUALS are the inspired focus of Bruno Wizard! Bruno Wizard is an underground music luminary, an iconoclast, an evangelist for DIY practice, who formed The Homosexuals out of the ashes of The Rejects in 1976. The Homosexuals were a strange prospect. Seemingly, their music should fit into a similar spot as that of angry young men like Wire and Magazine who carried their penchants for art-school angst in the midst of proto-thug posturing, like badges of authentic alienation. And of course, in many ways, these bands were alienated at least from what had been passing for British rock prior to 1976. However, L'Voag (aka Jim, Amos, and now, Xentos), Anton (aka George Harassment) and Bruno were also part of a different scene, where more "progressive" notions of artistic protest were at stake: This Heat, Family Fodder and Chris Cutler's bands Henry Cow and the Art Bears were some of the names going at it in these circles. Their music was a sprawling bag of angular power-pop, quasi-dub, garage-punk and other stuff I'd liken to Faust or some such lunatic mob. Releasing a few 7"s, a tape and a posthumous LP by 1984, the band then called it a day. Bruno continues though, having reformed the band since 2003 with a variety of new lineups. 2016 saw The Homosexuals release their 'Important If True' record collecting new and unreleased recordings from the band committed to tape in NYC. Bruno also starred in 'The Heart Of Bruno Wizard' documentary about his creative life that premiered at Cannes in 2014.
RUSSELL WALKER, known as the uncanny lyricist/vocalist for The Pheromoans, Bomber Jackets etc, treats us to an exceedingly rare solo live appearance. Walker released his solo album proper in 2016 through Vitrine, contributed to a recent compilation on Kye and has a spoken album due out on Chocolate Monk soon called 'Half Time 1916'. Walker also published his latest book 'When New Towns Act Tough' in 2016, well worth tracking down on Larching Books!

WOLF EYES MUSIC: THREE DAY RESIDENCY
Friday 21st, Saturday 22nd, Sunday 23rd September
In collaboration with Cafe OTO
22 Ashwin Street, Dalston, London, E8 3DL | Map
7.30pm | £12.00 per day | Buy tickets
21 SEPT:
WOLF EYES with YEAH YOU
WOLF EYES (short set)
AARON DILLOWAY / VICKY LANGAN (Duo)
22 SEPT:
UNIVERSAL EYES
(Nate Young, John Olson, Aaron Dilloway, Gretchen Davidson)
TRIPLE NEGATIVE
VICKY LANGAN (DJ set)
23 SEPT:
WOLF EYES with BEATRICE DILLON
AARON DILLOWAY (solo)
SHARON GAL (solo)
WOLF EYES are pitching up for a special three-day residency for us at Cafe OTO, following on from the reissue of their seminal 'Dread' LP as well as new double LP from Universal Eyes, 'Four Variations On Artificial Society', that brings together Wolf Eyes and the reborn Universal Indians project which first emerged in 1993.
Born in the dead, dread-filled haunted hills of Michigan, Wolf Eyes are the rabid beasts of Trip Metal & have been ploughing through new tunnels of the underworld since 1997. Pure audio stun, homemade post-nuclear terror & claustrophobic atmospheres, the most shattered and confusing horrorvision since Bo Diddley dropped the duct taped warhead on all humans in 2024.
Universal Eyes started as Universal Indians in Lansing Michigan in the early shadows of the 90's with Gretchen Gonzales (now Gonzales - Davidson), Bryan "Rammer" Ramirez, & Johnny "Inzane" Olson. The trio started as a Jesse Harper cover band and managed to play every single basement that had a power outlet in the Tri-county area. After moving to the Detroit area in the late 90's, Rammer was replaced by Aaron Dilloway and also joined by Nathan Young / a duo that were already in the throes of primitive electronic global domination that is WOLF EYES. The collective quartet played every basement, art space, record store, and club in the metro area that had a power outlet and could also handle the Michigan Progressive Underground audio sprawl. Around the dawn of the 2000's / Gretchen went full time with the moody & cold stylings of Slumber Party and after a wild Bowling Green Ohio gig, Olson joined Wolf Eyes full time. After some drama that would make even Fleetwood Mac disappear into the shadows of suburbia and tossing their EQ into a lonely fire, Universal Indians appeared to have faded into the packed history book pages of Michigan musical lore.
As age and time seem to dust over wounds while magically healing them, the quartet met again in the northern suburbs of metro Detroit on a brisk spring Sunday in 2018, hauled modern and ancient instruments into a home studio and just like that: the dream / nightmare had hot blood pumping thru its' duct-taped sound body once again, as if the missing years were nothing but a minute hurdle.
Wolf Eyes Music 2018 Residency Series is the the musical duo of Nate Young and John Olson in collaboration with performance artists and unique musicians. For this special three day event at Cafe OTO, Wolf Eyes welcome Yeah You, Vicky Langan and Beatrice Dillon as collaborators.

ROSE MCDOWALL
JETSTREAM PONY
Monday 1 October
St Pancras Old Church
Pancras Road, King's Cross, NW1 1UL | Map
7.30pm | £10.00 | Buy tickets
ROSE MCDOWALL's trajectory from punk provocateur to chart-subverting pop star to underground neo-folk musician has been one peppered with unknowns and adventure. McDowall began her career in her hometown of Glasgow, operating within the nascent punk scene with her first group The Poems. After a meteoric rise to pop stardom with Strawberry Switchblade (along with friend Jill Bryson), McDowall submerged herself in the post-industrial landscape, becoming a member of Current 93 during their purple patch and a guest on records by artists as diverse as Psychic TV, Felt, Coil and Nurse with Wound, McDowall's status as the unofficial queen and muse of the underground is well deserved. After the recording of several demos which resulted in the 'Cut With The Cake Knife' album (Night School/Sacred Bones, 2015), McDowall formed Sorrow to further explore her interest in psychedelic, folk music. Considerably darker in tone than Strawberry Switchblade, but still resplendent in McDowall's angelic, heartfelt vocal, 'Under the Yew Possessed' is a cult album that belies a classic pop song writing sensibility. Issued in a limited gold vinyl edition for Record Store Day 2018, 'Under the Yew Possessed' enjoys a full Night School reissue later this summer, followed swiftly by 'Gem'( in October) a new album of recordings with Canadian musician Shawn Pinchbeck. This Oct 1st concert will be a rare performance from Rose with her new live band, comprising of several members of Scotland's ever burgeoning music scene featuring Russel Burn ex of Fire Engines/WIN/Spectorbullets and Jeremy Thoms ex-Revillos/Strawberry Tarts and currently The Cathode Ray amongst them.
JETSTREAM PONY write and perform shambling post punk and pulsing indie pop, featuring former Wedding Present drummer Shaun Charman (who featured on the band's early classic albums George Best and Tommy) on guitar, with vocals by Beth Arzy of Trembling Blue Stars and former Sarah Records artistes, Aberdeen. The band's line-up is completed by Kerry Boettcher on bass and Sarah Boyle on drums. Kerry and Shaun were previously in the John Peel-supported Turbocat, during the late '90s. Shaun and Beth have also previously been in Fireworks. Check out their recent 7" on German label Kleine Untergrun Schallplatten.

VIRGINIA WING
TRASH KIT
MICH COTA
Thursday 11 October
OSLO
1a Amhurst Road, Hackney, London, E8 1LL | Map
7.30pm | £8.00 | Buy tickets
VIRGINIA WING are an inventive psych-pop duo based in Manchester, who take their name from Grace Slick's mother. Consisting of Alice Merida Richards (Vocals, Synths, Organ) and Samuel Pillay (Synths, guitar, noises, bass), their music is a sprawling amalgamation of experimental pop songs with texture, depth and nuance; daring, progressive and forever bold. After two previous stunning albums, Virginia Wing return on June 8th with renewed strength, optimism and clarity for their new album 'Ecstatic Arrow' (Fire Records).
'Ecstatic Arrow' borrows from the heterogeneous terrain of The Flying Lizard's 'Fourth Wall', the exuberant technology assisted pop of Yellow Magic Orchestra and the playful sophistication of Lizzy Mercier Descloux, arriving at the evergreen intersection of pop music and conceptual art. The voice of Alice Merida Richards is more compelling and expressive than ever. The glacial deadpan of previous records has given way to a more candid, self-possessed delivery, showing an appreciation for the humour and tragedy innate in the downtown Arcadia of Laurie Anderson, Robert Ashley or even Lynn Goldsmith's Will Powers. It's with this voice that Richards outlines a simple ideality that fortifies the entirety of the album - inequality pervades, destructive behaviours are inherited and each subsequent generation has to reconcile the debts of its precursor - yet a space exists within ourselves and each other that houses a fact we must be reminded of - we have the ability to choose.
TRASH KIT are Rachel Aggs, Rachel Horwood and Gill Partington. They have a wild feel for melody, writing songs that pull at the reins with a spontaneous charm. Their music is primal yet thoughtful, affirming yet sincere, drawing on the potential of post-punk and the naturalism of an internal folk music. Although Trash Kit have their forebears in bands like X-Ray Spex, The Ex and The Raincoats, their sound is very much their own take on facing forwards. Galloping polyrhythms, overlapping sung-spoke lyrics and entwining guitars are all drawn together into a taut unity, sounding wilfully alive. Both Rachels tangle their vocals with each other whilst expressive drumbeats and restless guitar flurries provide the rhythmic drive. Trash Kit's music is full of pauses, woven silence and punctuation too, and this is where the resonant bass lines find a perfect home. With two albums under their belt for Upset The Rhythm, Trash Kit are currently adding the finishing touches to their incredible third record.
MICH COTA's identity has always been ingrained with the language of sound. As a two-spirit woman, raised by a native father and a white mother in Southern Ontario, Cota began composing small melodies on the piano from the age of three to create her own sacred space in an intensely religious home. Inspired by her countryside surroundings, she would ingrain herself in nature, imagining herself in a place free of theology and restraint. This is something Cota has carried with her throughout her creative existence. Her music is a way of navigating past traumas while exploring her queer experience, with open, unapologetic sincerity. It's through her artistic expression that she relates to others, to build collective understanding and empathy, with the intention to heal and to challenge normative ways of being.

HEKLA
INGRID PLUM / YONI SILVER / ALEX WARD TRIO
A LILY
Monday 15 October
Servant Jazz Quarters
10A Bradbury Street, Dalston, London, N16 8JN | Map
7.30pm | £8.00 | Buy tickets
HEKLA is a Berlin-residing Icelander whose sparse, delicate, fractal music exists within these two worlds: dark and magical as Iceland's permanight folklore; and as deeply sonic and intense as Berlin's electronic scene. A long-term scholar of solo theremin, Hekla (shortened from her own name Hekla Magnusdottir) uses her instrument as an otherworldly and highly evocative Siren-call. A spectral, wailing, howling, lamenting yearning second-voice that underpins a soft vocal delivery, as if her studio had been haunted with a chorus of ghostly backing singers. Hekla's debut album for solo theremin and voice 'A' is out on September 14th through Phantom Limb Records (this show is the album launch). The album was written and self-recorded by Hekla in her home studio in Berlin around her son's daycare schedule. Icelandic super-musician Mr Silla (a part-time mum member) guests on a number of tracks. Tallinn-based engineer Jose Diogo Neves - a stalwart of Icelandic and Portuguese music - mixed and mastered the record.
While a handful of reference points share similar ground, Colleen's interplay of voice and instrumentation; the richly immersive filmscore work of sadly passed fellow Icelander Johann Johannsson; "grandmother of theremin" Clara Rockmore's close relationship with such a singular instrument; Julia Holter's intelligent and classically-aligned songwriting - Hekla's music still exists singularly. A one-off talent, emerging from no particular scene, ascribing to no particular rules.
INGRID PLUM uses her voice with extended technique, improvisation, field recordings and electronics, to create layered soundscapes, spoken word and songs. Described by The Guardian as "gorgeously atmospheric vocal techniques woven around field recordings & electronics" she has performed and exhibited installation art internationally since 2002, creating work that combines sound art, contemporary classical and folk music. Incorporating her research into folk traditions with field recordings and studying directly with Meredith Monk her recent performances have been described as "succinct and nourishing... a luxuriant space between almost excessive precision and looser improvisation" by The Wire.
YONI SILVER is a bass-clarinetist and multi-instrumentalist whose activities include hyper-spectral adventures with Iancu Dumitrescu's Hyperion Ensemble; a bass clarinet and percussion duo with Steve Noble; a bass clarinet/violin and possessed vocals duo with Sharon Gal; Denis D'or with Grundik Kasyansky and Tom Wheatley; bass clarinet and drums duo with Crystabel Riley, and solo performances on amplified bass clarinet. He has appeared on labels such as Creative Sources, Confront Recordings, Wasted Capital, Chocolate Monk and Edition Modern.
ALEX WARD is a composer, improviser, and performing musician, working primarily with clarinet and guitar. His involvement in freely improvised music dates back to 1986, when he met the guitarist Derek Bailey. He subsequently took part regularly in Bailey's Company events, and has gone on to become a major figure in British improvised music. His current work includes the avant-rock duo Dead Days Beyond Help in which he plays guitar, sings and co-writes the material; various groups which perform his compositions-for-improvisers including Forebrace, the Alex Ward Quintet/Sextet, and the Item series of ensembles; and improvising collaborations both regular and ad-hoc with musicians including Steve Noble, Dominic Lash, Kay Grant, Joe Morris and Weasel Walter. Besides his own groups and improvisational work, he also performs in ensembles including the Duck Baker Trio/Quartet, Thurston Moore's recent multi-guitar projects Galaxies and New Noise Guitar Explorations, and Charles Bullen and Charles Hayward's This Is Not This Heat. He brings a unique energy and inventiveness to all these projects, elevating them far above the ordinary and injecting them with a thrilling sense of danger and possibility. Much of his work is documented on the label Copepod, which he co-runs with Luke Barlow.
A LILY is James Vella, who is also a writer. Based in Brighton, UK, and bringing together influences as diverse as ambient drone, delicate indie-folk, pop songwriting, electronic music and modern classical, A Lily is a solo project with a far-reaching net. James has released a handful of A Lily records with Blank Editions, Kingfisher Bluez, Fierce Panda, Dynamophone Records and Sound in Silence among other labels. The son of a choral / operatic soprano and music theory lecturer, he grew up around music and saw his first record release as a teenager. Using the 'A Lily' name to encompass all of his solo music, his releases have covered broad stylistic ranges, from dark alt-pop to piano solos to mechanically-hearted electronica to abstract avant-garde.
THE SPACE LADY
SPINNING COIN
Tuesday 23 October
Moth Club
Old Trades Hall, Valette St, Hackney, London, E9 6NU | Map
7.30pm | £10.00 | Buy tickets
THE SPACE LADY began her odyssey on the streets of San Francisco in the late 70s, playing versions of contemporary pop music an accordion and dressed flamboyantly, transmitting messages of peace and harmony. Following the theft of her accordion, The Space Lady invested in a then-new Casio keyboard, birthing an otherworldly new dimension to popular song that has captured the imaginations of the underground and its lead exponents ever since, with the likes of John Maus, Erol Alkan and Kutmah being devotees. Of her early street sets, only one recording was made, self-released originally on cassette and then transferred to a homemade CD. 'The Space Lady's Greatest Hits' released in 2014 through Night School features the best of these recordings - mostly covers but with some originals - pressed on vinyl for the first time and features archival photographs and liner notes from The Space Lady herself. 'Greatest Hits' contains The Space Lady's personal favourites; her haunting take on The Electric Prunes' 'I Had Too Much To Dream (Last Night),' a frantic 'Ballroom Blitz' amidst other reconstructed pop music. Following on from this wonderful record, The Space Lady released a split LP in 2015 with the Burnt Ones on Castle Face records which included her spectral take on 'Across The Universe' and a brand new LP this year through Mississippi entitled 'On The Street Of Dreams'.
SPINNING COIN are a fiercely independent rock group from Glasgow, something you could probably guess by listening to any of their songs. Their roots are all over the place but a simple love of playing together in their rehearsal space, and almost never turning down shows, has seen them coalesce a winning group sound in almost no time at all. Drummer Chris White is part of the Winning Sperm Party collective, who document of a world of shadowy Glasgow music running all the way from the Glasgow Music Collective to Fuzzkill Records today. Where Spinning Coin branch out from things is in their cascading melodicism topped with some amazing shredding. This connects into a slightly different Glasgow music scene more associated with Orange Juice, Teenage Fanclub, and of course The Pastels, who released their debut album through their Geographic Music imprint. Their music is beautifully rough-hewn guitar pop that takes in frustration, but also gracefulness and splendour, in equal measure. The fourteen songs on debut 'Permo' trace all kinds of terrain, though the overarching story might be that of a group looking for escapism, somehow and anyhow, in the midst of a social and cultural climate that's closing down possibilities for difference and community.

EARTHEATER
CUCINA POVERA
RICHARD RIGGS
Thursday 25 October
The Courtyard Theatre
40 Pitfield Street, Shoreditch, N1 6EU | Map
8pm | £10.00 | Buy tickets
EARTHEATER (aka Queens based artist Alexandra Drewchin) distills foley-filled digital production, a three-octave vocal range, and classical composition into works suspended between obsessively detailed sonic tapestries and almost recklessly romantic and gestural electronica. A body of viscerally emotive live performance stands alongside her recorded output, realized by her fearless physical investment and gut-wrenching vocal sincerity.
'IRISIRI', Eartheater's third full-length record (out now on Pan), lays out a shifting network of abstract song craft, laced with sudden structural upheavals and collisions of mutated tropes from numerous sonic vocabularies. Modular synth staccato plucks hammer out in arrhythmic spirals over a carefully muzzled grid of pumping kicks - unleashed in unpredictable disruptions. Technoid stabs mingle with crushed black metal. An icy OS reads poetry against a bed of granular synth swells. Drewchin's sirening whistle-tone vocals drape over relentless live harp arpeggios. Drewchin's lyrics, strewn with flourishes of wordplay and symbolism, explore themes of her autodidactic experience - playing with the tutelage of the 'pupil' within the 'iris' mirrored in the palindrome IRISIRI. Eartheater confounds expectations of structure and resolution before deciding to thread in a sugary melody that snaps us back into some conception, however hazy, of pop songwriting. Drewchin performs and collaborates with art duo and close friends FLUCT. In February 2017, she starred in Raul de Nieves and Colin Self's opera The Fool at the Kitchen. In April 2017, featured on two tracks from Show Me The Body's Corpus I mixtape alongside Denzel Curry and Moor Mother. She's currently composing work for the contemporary chamber orchestra, Alarm Will Sound, that will debut in May 2018. Her new live set sees her accompanied by the concert harpist Marilu Donivan.
CUCINA POVERA aka Finnish-born musician and artist Maria Rossi, has been active on the Glasgow underground scene for a while, but her recorded output has been sparse. Recent debut album, 'Hilja' is an album of rare beauty and conceptual rigour. Rossi loops and layers her vocals over minimal synths and environmental recordings, but the music remains fluid and amorphous, never falling into rote repetition. While you can map out some reference points - Julia Holter's early synth-based work, Akira Rabelais's digitally manipulated Icelandic choral laments, Polish duo WIDT's ambient synth operatics - Rossi's music inhabits its own universe. The combination of her clear, unaffected voice and minimal synth creates a sound that is simultaneously icy and warm, like sunlight breaking over a frozen landscape. 'Hilja' is out now on Night School.
RICHARD RIGGS is a Bromley-based musician who released his new album 'Unique Ratios' this August. After a series of dark ambient limited cassette only releases beginning five years ago, favourably reviewed by the likes of Wire Magazine and Tiny Mix Tapes, Richard took some time out and returns with a 41 minute album that encompasses techno and ambient, lurking in the interzone where electronic music and post punk intersect. The goal was to draw a line and create a more immediate and aggressive set of songs that combine digital technology with recent analogue instruments such as Moog's DFAM drum synth. The tracks reflect the belief that electronic music is able to both comment sonically on its environment, as well as providing the ritualistic, repetitive means to transcend it.
JO PASSED
SLUMB PARTY
PET HATES
Thursday 25 October
The Victoria
451 Queensbridge Rd, Dalston, London, E8 3AS | Map
7.30pm | £7.00 | Buy tickets
JO PASSED sound like a messed-up Beatles, one where Lennon & McCartney reunite in a parallel 1980's having discovered Can, Neu! and Sonic Youth. The band's new album on Sub Pop, 'Their Prime', demonstrates the band's timeless knack for dreamy melodies – chord progressions that sound like they were created in a land far, far away. Lyrically, however, it's imbued with a philosophical longing for answers to questions that have resurfaced for the first time since the explosion of counterculture. Frontman Jo Hirabayashi is crucially aware of the world around him crumbling, yet he's not lost sight of his sense of fun. His approach to the album was to create a collage record of everything he's inspired by. The last track 'Places Please' is his attempt to make Grouper dine out with Frank Ocean, whereas 'Undemo' enquires about Leonard Cohen joining This Heat. Jo, along with his friend and drummer Mac Lawrie, moved across the country from Vancouver to Montreal and back again. The two would play shows in Montreal and eventually tour the far right corner of North America. Upon Jo's return to the west coast, multi-instrumentalist Bella Bebe officially joined the band in January of 2016, expanding Jo Passed from trio to a full quartet. Multimedia artist Megan-Magdalena Bourne began working with Jo Passed on a video project for the song 'Rage' (from the Out EP). This creative partnership would eventually lead to her taking on the role of bassist for the band.
'Their Prime' is a record about identity and the loss of time that happens as a direct consequence of being in the city with nowhere to rent, no time outside of employment and no realistic expectations to live up to. It encompasses that fear of being beyond the glory years, the most creatively fruitful period of one's life. Those years were lost to contemporary struggles for working relationships, home, identity and space. "It's me owning my worst nightmare," Jo admits. "A lot of the Jo Passed project has been about confronting fears. I was afraid to move away from Vancouver to Montreal on my own. Afraid to leave musical relationships I had. Afraid to bare the full responsibility of a project. I've been putting out records and not ones anyone's necessarily heard. Being open about those fears is a good way of dealing with them." You can hear the frustrations and the jitters in the crashing loud-and-quiet motifs throughout the album's twelve tracks, which offer up a patchwork quilt of sound, similar to Faust's 'IV' or 'Red Medicine' by Fugazi.
SLUMB PARTY are funked up post punkers from Nottingham. Point your ears in their direction and you'll find the righteous blast of a post-punk-skronk party of such hip-gyrating magnitude that you'll wanna take a bulldozer to your nearest nightclub and pull shapes on the ruins. Their debut 7" dropped earlier this year via German label Erste Theke Tontraeger, and their debut LP (Drunken Sailor) followed shortly afterwards. Fittingly, songs are concise and snappy, with flashes of everything from the rhythms of 80s Athens, GA (Pylon, early B-52s), the soul/punk hybrid of both The Nation of Ulysses and The Make-Up, the hyper-whacked sax rush of the Contortions...plus yer Minutemen, yer Gang Of Fours, yer Shoppings, yer favourite bands with attitude and heads so full of ideas you'll find yourself wondering why most bands fail to make a sassy combination of arts and smarts sound this essential.
PET HATES are a London four-piece who play crunchy and infectious hook filled jams. Fully formed in Jan of this year, they've been busy gigging their brand of 'All over the shop Indie Rock' around town and have a few demos to boot.

BRIGID MAE POWER
DUCK BAKER
GWENIFER RAYMOND
Friday 26 October
St John on Bethnal Green
200 Cambridge Heath Rd, London, E2 9PA | Map
7pm | £10.00 | Buy tickets
BRIGID MAE POWER is an Irish singer-songwriter and multi-instrumentalist who, like Judee Sill, Micky Newburyor Linda Perhacs before her, paints her songs in dreamily expansive strokes, transporting earthly compositions into universal and exultant realms. Her self-titled debut on Tompkins Square was a majestic suite of reverb-swathed laments for voice, guitar, piano, accordion, and harmonium, recorded at the Portland studio of key musical foil Peter Broderick. Themes include transformation, change, motherhood, acceptance, strength, courage and trust. In the words of Power, the album was about "trusting if you lose yourself or your way - you can come back". New album 'The Two Worlds' is another masterful collection of effortless, affecting folk, and an album that furthers the songwriter and multi-instrumentalist's already stellar reputation. Live, Brigid can encapsulate the timeless magic of her songs either solo or as a duo with Peter. Thus far she has toured throughout Ireland, UK and the US together with artists including Lee Ranaldo, Richard Dawson, Alasdair Roberts, Peter Broderick and Ryley Walker, with performances at Le Guess Who? and TUSK festivals along the way. This show follows on from Brigid's jaw-dropping performance at Servant Jazz Quarters earlier this year.
DUCK BAKER is one of the most highly regarded fingerstyle guitarists of his generation. His repertoire ranges from traditional Irish music through old-time mountain music and bluegrass to blues, gospel, and ragtime to swing and modern jazz, to free improvisation. Duck was born Richard R. Baker IV in 1949 and grew up in Richmond, Virginia. His teenage years were devoted to playing in rock and blues bands before becoming interested in fingerpicking blues and old-time country in local coffeehouses. By the time he moved to San Francisco in the early seventies, Duck was performing the wide range of material heard on his first record, 'There's Something for Everyone in America' (Kicking Mule Records, 1976). In the late seventies, Baker recorded four more solo records, including the first ever solo guitar record of Irish and Scottish music. He also found time to participate with John Zorn, Eugene Chadbourne and others, in the "downtown" loft scene that was so important to the course of avant-garde music. Many of Duck's recordings since 1980 have focused on his own compositions, but he also made recordings of blues and gospel material, a collection of early European Christmas carols and another devoted to Irish and Scottish tunes. His most ambitious record, 'Spinning Song', got rave reviews in Jazz Times, Cadence, Coda, and the New York Times, and helped establish Baker as an important voice in the world of fingerstyle jazz guitar. Tompkins Square recently issued an album of Duck's demos and outtakes between 73-79 entitled 'Les Blues Du Richmond'.
GWENIFER RAYMOND is a Welsh multi-instrumentalist, originally from Cardiff but now residing in Brighton, England. Gwenifer began playing guitar at the age of eight shortly after having been first exposed to punk and grunge. After years of playing around the Welsh valleys in various punk outfits she began listening more to pre-war blues musicians as well as Appalachian folk players, eventually leading into the guitar players of the American Primitive genre. She has since been playing her own moody and often-times manic original American Primitive styled compositions on guitar and banjo around the UK. In 2017 Gwenifer signed to the esteemed label Tompkins Square, who released her first single 'Sometimes There's Blood' in October of that year. Her debut album 'You Never Were Much of a Dancer' came out at the end of June to much critical praise.

GROUPER
Early show: 7pm - 9pm SOLD OUT
Late show: 9pm - 11pm ON SALE
Monday 29 October
Hackney Arts Centre (EartH)
13 Stoke Newington Road, London, N16 8BH | Map
7pm-9pm / 9pm-11pm | £16.50 | Buy tickets
GROUPER is a recording and performing project by Liz Harris. She lives and works in Astoria, OR. Grouper's astonishing new album Grid of Points was recently been released on Kranky. This London show will be part of Grouper's last European tour for some time. Due to exceptional demand we've added a late show at the same venue on the same date, this one will run between 9pm - 11pm and is on sale now to accommodate everyone! The early show 7pm-9pm is entirely sold out.

MARY LATTIMORE
Monday 19 November
The Lexington
96-98 Pentonville Rd, Angel, London, N1 9JB | Map
7.30pm | £8.00 | Buy tickets
MARY LATTIMORE is a harpist living in Los Angeles. She experiments with her Lyon and Healy Concert Grand harp and effects. Memories - places, vacancies, allusions - are fundamental characters in Mary Lattimore's evocative craft. Inside her music, wordless narratives, indefinite travelogues, and braided events skew into something enchantingly new. Lattimore recorded her breakout 2016 album, 'At The Dam', during stops along a road trip across America, letting the serene landscapes of Joshua Tree and Marfa, Texas color her compositions. In 2017, she presented 'Collected Pieces', a tape compiling sounds from her past life in Philadelphia: odes to the east coast, burning motels, and beach town convenience stores. In 2018, from a restorative station - a redwood barn, nestled in the hills above San Francisco's Golden Gate Bridge - emanates 'Hundreds of Days', her second full-length LP with Ghostly International. The record sojourns between silences and speech, between microcosmic daily scenes and macrocosmic universal understandings, between being alien in promising new places and feeling torn from old native havens. It's an expansive new chapter in Lattimore's story, and an expression of mystified gratitude. A study in how ordinary components helix together to create an extraordinary world.
Throughout the shifting locales there is one consistent companion Lattimore engages: a 47-string Lyon and Healy harp. The instrument wires directly into her psyche. Pitchfork's Marc Masters posits, "she can practically talk through it at this point; she's created a language." Lattimore's voice sweeps beneath the plucks and washes of opener "It Feels Like Floating," enraptured by the winding current, and reappearing in the second minute of the immense "Never Saw Him Again." The track elevates towards a shimmering apex of static and percussion before organ drone yields to signature halcyon flutters. As with much of Lattimore's work, the track titles are telling; "Baltic Birch" is a somber windswept march that sways gracefully out of step, a remembrance of a recent trip to Latvia where she was struck by the abandoned resort towns along the Baltic Sea. "Hello From The Edge of The Earth" is an earnest reflection of Lattimore's love of the natural world, recognising the thresholds of varying terrains. 'Hundreds Of Days' is out now on Ghostly International. Mary also writes harp parts for songs and recordings, performing and recording with such great artists as Meg Baird, Thurston Moore, Sharon Van Etten, Jarvis Cocker, Kurt Vile, Steve Gunn, Ed Askew and Fursaxa.

HEN OGLEDD
Friday 30 November
The Courtyard Theatre
40 Pitfield Street, Shoreditch, London, N1 6EU | Map
7.30pm | £12.00 | Buy tickets
HEN OGLEDD is a project founded by Richard Dawson and harpist, Rhodri Davies, with the addition of Dawn Bothwell and Sally Pilkington. The name of the group is a reference from the Welsh for The Old North. Each hailing from historically different tribal regions of the Old North, the musicians in Hen Ogledd challenge the idea that the ancient world was rife with magic, while the new is infiltrated by cold logic. This has led to the band's new album for Weird World, 'Mogic', being created. This third record from the group is a phantasmal blend of images and ideas that draw upon the mystical and technological. 'Mogic' is a discombobulating pop prayer exploring artificial intelligence, witches, nanotechnology, pre-medieval history, robots, romance, computer games and waterfalls. This dynamic album of eddies and swirls, ravishing melodies, hallucinatory textures and rapid rhythms is pinned down by some deft performances: Pilkinton's picture-perfect pop and earthy singing, Davies' blazing harp splutterations and guitar moans, Bothwell's twisted telephone techno and bamboozling lyric-bombs and Dawson's utter bass. No small mention must go to special guest Will Guthrie, one of the finest and classiest drummers there is, who's all over this record like long grass on dunes. 'Mogic' is released on November 16th and supported by a short tour of the UK of which, this show is the London date!

AIR WAVES
Thursday 31 January
The Islington
1 Tolpuddle St, Angel, London, N1 0XT | Map
7.30pm | £7.50 | Buy tickets
AIR WAVES new album Warrior, the third full-length by Brooklyn-based musician, features a ominous, androgynous figure standing with a bicycle, wearing a gas mask adorned with a daisy. The remarkable image was taken on April 22nd, 1970 at the inaugural Earth Day celebration in New York City by Nicole Schneit's dad, Martin Schneit. Forty-seven years later, artist Em Rooney hand-painted Schneit's original black & white photo, resulting in an image that radiates with Warrior's indefatigable spirit, strength, and love
Like many queer women, Nicole Schneit is a warrior by necessity, fighting for basic rights, dignity, and acceptance. Such determination in the face of hardship and injustice runs in Schneit's family; her new album was inspired in part by her mom who was diagnosed with cancer last year. So the title 'Warrior' and the song are about her. The dignified fighter archetype referenced in the album's title is explored on each of Warrior's eleven pieces of bittersweet, empowering indie pop. According to Schneit the song 'Gay Bets', written after the 2016 election is "about being gay and being proud and open. I was thinking about hate crimes spiking and the current state of the world. The song 'Tangerine' was inspired by the film of the same name in which two trans women try to make ends meet. This movie, a dark docu-comedy shot in the contrastingly sunny setting of L.A., reflects Schneit's battle between identity and society via Brooklyn pop rock that swings between the pastel-tinged and the downright melancholic. Warrior's highlights, and all of the unmissable, satisfying pieces that tie them together show Schneit's perseverance and resilience through crumbling relationships, personal adversity, and the current political climate, all leading to her most powerful collection of songs to date. Understated, subtly sophisticated, and equally empowering and comforting, Warrior (out now on Western Vinyl) launches Air Waves above the apolitical complacency of too many of the group's contemporaries.