NEWS
PUMPKIN ATTACK ON MOMMY AND DADDY
15 December 2018
Xiu Xiu share today Act II of their audiovisual companion for their new album 'Girl with Basket of Fruit'. The video for 'Pumpkin Attack on Mommy and Daddy' races along the thematic current of and utilises consistent imagery and symbols from the first video ('Scisssssssors') including reappearances of Xiu Xiu members plus performance artists Ron Athey and Elliot Reed. 'Pumpkin Attack on Mommy and Daddy' was written by Angela Seo with lyrical contributions from Elliot Reed and Jamie Stewart; inspirations for the track include Toilet Paper Magazine, works by Boyd McDonald, Korean Mythological Drawings and Alcohol. 'Girl with Basket of Fruit' is released on February 8th by Upset The Rhythm.
FIRST THREE SHOWS OF 2019
10 January 2019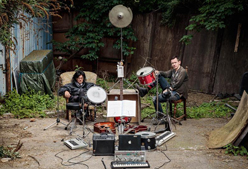 We're kicking things off with The Stallion next week at Moth Club. Alastair Mackinven and Ben Wallers (of Country Teasers and The Rebel notoriety) comprise The Stallion and Friday week they'll be treating us to their warped take on Pink Floyd's canon. All looks set to be perfectly odd with promises of music, films and props too, plus we're lucky enough to have Evangeline Ling of Audiobooks DJ-ing throughout the night too, perfect!
At the very end of the month we also have prismatic pop planned from Air Waves and Upset Stomach, who play The Islington on Thursday 31st January. The following day, Friday 1 February, New River Studios witnesses the glorious excess of an Amor concert with The Golden Filter and Alexis Taylor (DJ set) booked in too. So there you go, our first three forays into live music promotion for the year!
BAMBOO GET FESTIVE!
8 December 2018
Are your eyes full of tinsel and fire yet? Well don't worry we've got the perfect festive jump start for you! Today we're releasing a surprise double A-side single by Bamboo suffused with the magical spirit of the season. Available now on all the most digital of platforms, the Xmas themed double header features a deeply resounding cover of Greg Lake's classic 'I Believe In Father Christmas', alongside a reworked version of their 'Stay Another Day' (East 17, as if you didn't know) smash from last year! Let's all hope we get the Xmas we deserve, stream 'I Believe in Father Christmas' now!
XIU XIU - 'GIRL WITH BASKET OF FRUIT'
6 December 2018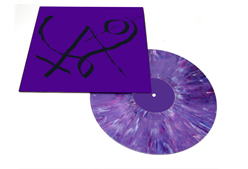 XIU XIU announce their new album 'Girl with Basket of Fruit' today with this outstanding first single 'Scisssssssors'! We have our pre-order link up for our limited edition purple, white, black marbled LP and for the accompanying CD version now, plus full European tour dates released for 2019 here. 'Girl with Basket of Fruit' will be released on February 8th through Upset The Rhythm.
15TH ANNIVERSARY LABEL TOUR
3 December 2018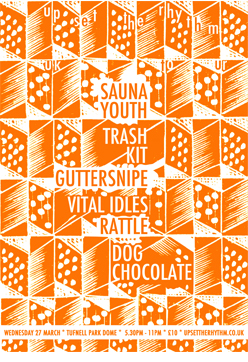 Next March Upset The Rhythm will be marking our 15th anniversary with a label showcase tour around Britain. Representing a lot of our current UK roster, the tour will see the likes of DIY punk progressives Sauna Youth, Trash Kit, Vital Idles, Robert Sotelo and Dog Chocolate perform alongside hypnotic drum and voice duo Rattle and Guttersnipe, a group who shredded their tonal territory into euphoria this year with their debut album. Within the last fifteen years UTR has organised over 1500 live events in London and racked up a back catalogue you'd have to ask a friend to help carry, 115 titles at point of writing. All about the 15! The big XV! Here are the dates!
Wednesday 27th March - LONDON - The Dome Sauna Youth, Trash Kit, Vital Idles, Rattle, Guttersnipe, Dog Chocolate
Thursday 28th March - GLASGOW - CCA Sauna Youth, Trash Kit, Vital Idles, Robert Sotelo, Rattle
Friday 29th March - LEEDS - Brudenell Sauna Youth, Trash Kit, Rattle, Guttersnipe
Saturday 30th March - MANCHESTER - White Hotel Sauna Youth, Trash Kit, Vital Idles, Guttersnipe, Robert Sotelo
Sunday 31st March - CARDIFF - Clwb Ifor Bach Sauna Youth, Trash Kit, Robert Sotelo, Rattle
RADIO SHOW: EPISODE 10
30 November 2018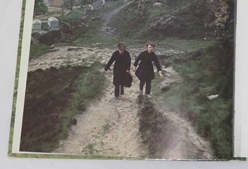 Alright! Episode 10 of our Upset The Rhythm radio show for CAMP is up here now, 120 minutes of our favourite tracks plus some live recordings from Rattle, Mary Lattimore and Terry, enjoy! LISTEN!
LATEST RELEASES MIXTAPE
LINKS
UPCOMING SHOWS

THE STALLION
'The Dark Side Of the Wall' album launch:
A multi-media spectacular with music, projections, smoke, lights and props!
EVANGELINE LING OF AUDIOBOOKS (DJ SET)
Friday 18 January
Moth Club
Old Trades Hall, Valette St, Hackney Central, E9 6NU | Map
7.30pm | £7.00 | Buy tickets
THE STALLION can't believe it's happening at last. Put the date in your diaries, Elves, before you drop them into all the children's stockings all along the fireplace or at the foot of their beds. Ssshhh! Don't wake them up! They are having nightmares about being made into sausage meat! They have no noses, and instead of eyes and mouths, large dark holes! Clutching their homework they shuffle along the conveyor belt towards the meat grinders and so into the sausage meat buckets. Yum! School sausages! Who can forget the Grange Hill theme song and animated credits roll? NO LESS ICONIC is The Stallion's six-sided LP for In The Red entitled 'The Dark Side Of The Wall'. That's a hexagonal performance ("cover" is too weak, and "homage" to reverent) of Pink Floyd's The Wall, which is known on the street as 'The Dark Side Of The Wall'. Country Teasers survivalists Alastair Mackinven and Ben Wallers are The Stallion and they will be performing 'THE DARK SIDE OF THE WALL', including film projections, on Friday January 18th 2019 at The Moth Club, in the Hackney Central area. The films were shot in LoganBerry Finite Quilt on the PC4 MacPro WorkBook. I am only a Sinclair c5 on the Zx spectrum, do you like talk like that? Do you like to do bad things? Are u a bad person?

AIR WAVES
UPSET STOMACH
MOLEJOY
Thursday 31 January
The Islington
1 Tolpuddle St, Angel, London, N1 0XT | Map
7.30pm | £7.50 | Buy tickets
AIR WAVES new album Warrior, the third full-length by Brooklyn-based musician, features a ominous, androgynous figure standing with a bicycle, wearing a gas mask adorned with a daisy. The remarkable image was taken on April 22nd, 1970 at the inaugural Earth Day celebration in New York City by Nicole Schneit's dad, Martin Schneit. Forty-seven years later, artist Em Rooney hand-painted Schneit's original black & white photo, resulting in an image that radiates with Warrior's indefatigable spirit, strength, and love.
Like many queer women, Nicole Schneit is a warrior by necessity, fighting for basic rights, dignity, and acceptance. Such determination in the face of hardship and injustice runs in Schneit's family; her new album was inspired in part by her mom who was diagnosed with cancer last year. So the title 'Warrior' and the song are about her. The dignified fighter archetype referenced in the album's title is explored on each of Warrior's eleven pieces of bittersweet, empowering indie pop. According to Schneit the song 'Gay Bets', written after the 2016 election is "about being gay and being proud and open. I was thinking about hate crimes spiking and the current state of the world. The song 'Tangerine' was inspired by the film of the same name in which two trans women try to make ends meet. This movie, a dark docu-comedy shot in the contrastingly sunny setting of L.A., reflects Schneit's battle between identity and society via Brooklyn pop rock that swings between the pastel-tinged and the downright melancholic. Warrior's highlights, and all of the unmissable, satisfying pieces that tie them together show Schneit's perseverance and resilience through crumbling relationships, personal adversity, and the current political climate, all leading to her most powerful collection of songs to date. Understated, subtly sophisticated, and equally empowering and comforting, Warrior (out now on Western Vinyl) launches Air Waves above the apolitical complacency of too many of the group's contemporaries.
UPSET STOMACH are shoegazey emo-disco meets one hysterical woman vocalist, by way of Fate and Fortune magazine.
MOLEJOY is a band. undermining with joyous anger pangs, on their own terms. Non-heroic beats for everyone who wants them. Songs/sounds about homogenous feels, pokemon go and radicalising your children. Kind of like .... we don't really know. Molejoy is Giles Brunch, Sophie Chapman and Kerri Jefferis.

AMOR
THE GOLDEN FILTER
ALEXIS TAYLOR ( DJ SET)
Friday 1 February
New River Studios
199 Eade Rd, Harringay, London, N4 1DN | Map
7.30pm | £7.00 | Buy tickets
AMOR is a new quartet based largely in Glasgow, consisting of Richard Youngs, Luke Fowler, Michael Francis Duch and Paul Thomson. AMOR is master-class in blissful, searching, avant-disco fuelled by telepathic ensemble playing and an untouchable, higher joy. Though a young grouping, AMOR's members have separate exceptional histories in modern music. Richard Youngs has a 140+ long discography covering any number of musics often invented by Youngs himself, while Luke Fowler is an award winning film-maker and visual artist, as well as an electronic musician in his own right. Paul Thomson is a drummer and percussionist with Franz Ferdinand and The Yummy Fur and Michael Francis Duch is a double bassist based in Norway with deep roots in the world of improvisation and minimalist composition. Most important, however, is that AMOR is the sound of a band, as one.
Collectively, AMOR strike a balance between hefty, bass-thick kicks and crisp percussion, an elastic double bass that lends bounce and class to the groove and floating piano chords recalling a warped take on Philadelphia International Records or a version of Can decimating the disco charts of late 70s USA. Steeped in de-constructivist disco practices similar to Arthur Russell yet fully immersed in a higher love, never forsaking movement and joy for ego, AMOR's embrace of the avant garde and the simplicity of feeling brings forth light. While at times the focal point, Richard Youngs' vocals are immeshed in the mix, a plaintive, cosmic call and response with the outside. AMOR's debut album, titled 'Sinking Into A Miracle', is due out this December via Night School Records, who also released the group's previous couple of stupendous EPs.
THE GOLDEN FILTER is the communal guise of Penelope Trappes & Stephen Hindman. Part art project, part electronic experimentation, part disco party, The Golden Filter were born in 2008 in NYC as a disruption to the pop music status quo. Now based in London & firmly welcomed into the Optimo Music family, with releases set for 2019 on Dischi Auotunno and their own 4GN3S imprint. Their raw, minimal wave live sets and audio creations push the limits of accessible analogue beat-heavy soundscaping & angular vocals.
ALEXIS TAYLOR is a solo artist, DJ and frontman of Hot Chip and About Group. His brilliant, recent album, 'Beautiful Thing', was released last year on Domino. Alexis will be performing a DJ set throughout the night for this this event.

MESANGE
HISTORICALLY FUCKED
JOHN HANNON
Thursday 7 February
The Islington
1 Tolpuddle St, Angel, London, N1 0XT | Map
7.30pm | £7.00 | Buy tickets
MESANGE is a collaboration between composer/violinist Agathe Max and composer/ musician Luke Mawdsley. Their new album, Gypsy Moth, anticipates the forces of nature, creation and rebirth. Mordant musical tapestries (minimalism, drone and ambient) are washed in dense electric skies, exposing signs that flutter and flare in dark elegance. Ubiquitous modal loops, inspire tension and mystery, a golden harvest where forbidden fruits are gathered by furtive hands mindful of a coming storm. Mesange implore you to explore the threshold between dawn and dusk, self and other, where unfettered territories are sensually intimated in fecund sounds that teeter between lightning and thunderclap. The duo have travelled and toured extensively across the U.K and Europe and have been invited to perform with the acclaimed minimalist composer Terry Riley. Their performances are often improvised and unrestricted by the usual constraints of musical reception, celebrating a queering of gender, the body and identity both visually and sonically.
As a graduate in electro-acoustic composition, Agathe Max has worked within a range of indistinct disciplines including, sound design for experimental film, theatre, contemporary dance and other visual art forms. Agathe uses improvisation to explore a dark(er) materiality rooted in ritual, myth and the supernatural. Agathe Max's latest recording A Gypsy in a Church (2016) is a daring 22 minute acoustic improvisation, weaving post-classical motifs into a beguiling and hypnotic tapestry that utters speculations on sacred identity and heritage. Other creative actions have included the OFIELD project, processing and forging environmental soundscapes for an imagined utopia/dystopia. Luke Mawdsley is a musician and composer, solo artist, collaborator and guitarist in Cavalier Song. His work meditates on the human condition, stirring memory and desire within musical definitions of a terrific sublime. The results are a series of lush, yet darkly affective, symphonic abstractions weaving in and around melancholic myths and narratives. Luke is currently the lead guitarist in Mugstar and a former member of Liverpool avant-garde group a.P.A.t.T. He has received commissions from The Blue Coat, FACT , Static Gallery and Edge Hill Arts Centre, providing an ongoing portfolio of improvised and soundtrack works.
HISTORICALLY FUCKED are an entangled quartet fronted by Greta Buitike, who create short, eruptive songs which they then set about obliterating from the inside. The four-piece is completed by Otto Willberg (bass), David Birchall (guitar) and Alecs Pierce (drums). Their raft of albums on Heavy Petting at varying times brings to mind the very disparate approaches of both The Fall and the John Zorn-composed trio of Patton-Baron-Dunn, without really sounding like either of them. Historically Fucked can be funny, gleefully eruptive and very gratifyingly raucous and auto-destructive, heading off in numerous directions within a matter of seconds. Listen to their records and expect to have no idea what to expect.
JOHN HANNON known for his work as a member of Liberez presents here a solo manifestation of violin flotsam.

BIG JOANIE
SECRET POWER
Friday 15 February
HQI
The Rotunda, Wood Lane, White City Place, W12 7TP | Map

(3 min walk from White City tube up Wood Lane. Off the Main Street behind the green gates)
7.30pm | £7.00 | Buy tickets
BIG JOANIE are a black feminist punk band. They're like The Ronettes filtered through 80s DIY and riot grrrl, with a sprinkling of dashikis. Big Joanie formed in the summer of 2013 to play at First Timers (a gig where every band plays their set for the first time) at the close of the year. In 2014 they self-released their 4-track EP 'Sistah Punk', and in the years following went on to tour the UK and Europe supporting acts such as The Ex, Parquet Courts, Downtown Boys, Shopping and more. In November 2018 they released their debut album 'Sistahs,' a bold record covering topics of friendship, frustration, resistance and sisterhood. Big Joanie formed not only to make music, but to create a continuum for punks of colour by paying homage to their forebears. By presenting a powerful vision of black womanhood they hope to encourage young punks of colour to get involved in making music and claiming their space in the scene. And with the release of 'Sistahs', acclaimed by Rolling Stone, Pitchfork and more, Big Joanie are set to spread their mission even further.
SECRET POWER are Jessica Ashman (guitar and vocals), Peter Lam (drums) and Summer Scott (keyboard and vocals). Combining a love of post-punk with R&B girl group harmonies, lots of reverb and wavy alt soul, the group have been quietly but assuredly making themselves known in the D.I.Y punk scene of London for the past year. The group's incarnation came out of the First Timers scene of D.I.Y Space For London in 2017 and started with a duo. After a few Facebook shout-outs, the group re-formed with new members and became a trio. Since then, Secret Power have been playing in and around London and Brighton, playing events such as Decolonise Fest 2018 and Synth Punk Fest 2018. Secret Power will be releasing their debut self-titled EP in February 2019, with For The Sake of Tapes, as well as supporting Big Joanie on their upcoming UK tour.

KRISTIN HERSH (Electric trio)
With ROB AHLERS (drums) & FRED ABONG (bass) FRED ABONG (support set) Sunday 10 March & Tuesday 12 March Bush Hall
310 Uxbridge Rd, Shepherd's Bush, London, W12 7LJ | Map
7.30pm | £25.00 | Buy tickets for March 10
Buy tickets for March 12
KRISTIN HERSH , most recognised as the front person for the influential art-punk band Throwing Muses and power trio 50FOOTWAVE, will be touring the UK in Spring 2019 with Rob Ahlers (50 Foot Wave) on drums and Fred Abong (Throwing Muses, Belly) on bass. Throwing Muses first gained traction in the early '80s, playing with similarly singular artists, such as The Pixies and Dinosaur Jr. They continue to release ground-breaking music, most recently with 2013's double CD masterpiece 'Purgatory/Paradise'. Kristin's solo career spun off in 1994 with the release of 'Hips and Makers', a widely acclaimed album that included 'Your Ghost', a duet with R.E.M.'s Michael Stipe. Since then, Kristin has released a steady stream of distinctly individual solo albums, including 2010's 'Crooked', released as her first in the inventive book/CD format for which she is now known.
2016's 'Wyatt at the Coyote Palace', on which Kristin played all of the instruments, received rave reviews; an explosive defined by blistering guitars, powerful drumming and her signature visceral vocal technique. Her poignant true stories bring the listener into what the BBC calls Hersh's "dark and dizzy world". In 2004, Kristin formed the noise rock power trio 50FOOTWAVE, releasing a series of frighteningly intense mini-albums, all available for download free of charge. Their most recent 'Bath White' EP was described as "a series of loud explosions, of velvet like dreams all intermingled at the same time. Bath White takes no prisoners." Kristin's writing career has flourished with the highly acclaimed 'Paradoxical Undressing' (released as 'Rat Girl' in the USA) and the award winning 'Don't Suck, Don't Die', a personal account of her long friendship with the late Vic Chesnutt, as well as the enchanting books which now accompany each of her record releases. Kristin's tenth studio album, 'Possible Dust Clouds' (out this October on Fire Records) is a highly personalised sociopathic gem delivered as a futuristic rewriting of how music works, a melodious breeze with a tail wind of venomous din. Enveloping the juxtaposition of the concept of 'dark sunshine', a brooding solo record created with friends to expand her off-kilter sonic vision; a squally, squeaky mix of discordant beauty. 'Possible Dust Clouds' is a glorious return to form for one of alternative rock's true innovators.

THE SHIFTERS
THE COOL GREENHOUSE
Thursday 14 March
The Islington
1 Tolpuddle St, Angel, London, N1 0XT | Map
7.30pm | £7.00 | Buy tickets
THE SHIFTERS are a quintet from Melbourne, who after two 7" singles and demo tape, just unveiled their first proper full-length album entitled 'Have a Cunning Plan' (Trouble In Mind). Recorded at Al Montfort of Total Control/Terry's home studio, 'Have A Cunning Plan' ups the fidelity a bit, tempering the up-front crunch of their previous demo. The sonic space suits the band, allowing the unpretentious complexity of the songs & lyrics to generate the "oomph" rather than bludgeoning the listener with treble and feedback. The album showcases ten new tracks by the band at their best; scrappy, self-destructive, stumbling and brilliant pop music that seems tossed off or nonchalant on the surface but is rife with rewards upon further listening. Early album bangers like 'Molasses' and the first single 'Work/Life, Gym Etc' are instant earworms, (as are 'Straight Lines' & 'Pyramid Scheme', the latter reworked from a recent 7") but it's the simple-yet-sophisticated songcraft of tunes like 'How Long?' or the languid strum of 'Andrew Bolt' that are heavy on mood and are vehicles for vocalist/guitarist Miles Jansen's erudite lyrics that simultaneously celebrate and decry the banality of life, while also tackling larger issues of colonialism conservatism's effects on society at large. On the surface, there's no denying the band owe a heavy debt to The Fall, but whatever seeds were planted by the late, great Mark E. Smith, have gestated into an animal all their own. 'Have A Cunning Plan' aims to take them towards a greater plane.
THE COOL GREENHOUSE make lo-fi, repetitive post-punk with a social conscience. Their debut 7" on Market Square is a treat of elusive DIY moves and sarcastic wit. Very reminiscent of the early 80s post-punk cassette scene and messthetics compilation groups.

DAVID NANCE GROUP
Monday 25 March
The Shacklewell Arms
71 Shacklewell Lane, Dalston, London, E8 2EB | Map
7.30pm | £7.00 | Buy tickets
DAVID NANCE GROUP is nothing if not prolific. Over the course of the past six years, the Omaha, NE musician has released three full-length albums for labels Grapefruit and Ba Da Bing, a 7-inch, numerous cassettes, CDRs and unlicensed "cover albums" of artists like Lou Reed, The Beatles, Rolling Stones and Doug Sahm. His latest full-length is credited to the 'David Nance Group' and features Nance alongside his recent hot-live band of fellow Omaha musicians; guitarist Jim Schroeder, bassist Tom May and drummer Kevin Donahue. Appropriately, the new album is called 'Peaced and Slightly Pulverized' as the sounds therein are alternatingly tender & brusque. Nance has an enviable way of conveying intensity and pathos in his music without necessarily resorting to clicking on a distortion pedal, instead relying on the build-up and tension from the interplay of his bandmates with his cracked, impassioned wail. There's also plenty of fuzz and distortion too, from the anthemic 'Poison' with its fuzzed-out guitar riff that leans into a Crazy-Horsian guitar maelstrom and white-hot solo, to 'Ham Sandwich'; a blisteringly frantic rant about a lunchtime torment - uncomfortable in its directness. Respite comes with '110 Blues's languid late-night desert psychedelia, and side one closes with the epic seven and a half minute 'Amethyst', expanded & jammed upon from 2017's Richie Records single into an emotional odyssey with Nance & Schroeder strangling their guitars into a twin-guitar, barbed-wire duel. The album's centerpiece is 'In Her Kingdom', an emotive ballad that fades into view with a plaintive guitar strum, and over seven minutes ebbs and flows with a rising tide of swelling guitars, it's riffs gilding the melody & adding flecks of gold to Nance's tale of poverty and grace. Alternately, 'When I Saw You Last Night' stalks the night like a predator, finally finding its prey two and a half minutes in with a stinging, blood-drenched guitar solo. The album closes with 'Prophet's Prot's biting commentary on false idolatry that again utilises the group's not-so-secret weaponry of Nance and Schroeder's six-string simpatico to bring the listener home. 'Peaced and Slightly Pulversized' is out now on Trouble In Mind.

XIU XIU
JOHN BENCE
Tuesday 26 March
Islington Assembly Hall
Upper St, Islington, London, N1 2UD | Map
7pm | £13.50 | Buy tickets
XIU XIU is the conduit for the uncompromising and unnervingly personal musical works of Los Angeles-based multi-instrumentalist Jamie Stewart, plus a roll call of collaborators both in studio and onstage. Streaming forth a ceaseless torrent of releases, side projects, art offerings and extensive international touring since 2002, Xiu Xiu's music has veered from damaged avant-pop to artfully orchestrated rock, squalls of black-hearted noise and most bases around and between, ever served with a bruising honesty and intensity that has ripped out the hearts of a legion of obsessive listeners.
Newly announced Xiu Xiu album, 'Girl with Basket of Fruit' (out Feb 8th on Upset The Rhythm), is a rowdier, yet more stylistically splenetic offering than 2017's 'Forget', with the usual eye-catching list of collaborators this time including Eugene Robinson (Oxbow), Devin Hoff and Haitian percussionists Emmanuel Obi and Ayo Okafor. For this live operation in London Xiu Xiu will manifest in the form of Jamie Stewart, Thor Harris (best known for his percussion work in Swans) and Jordan Gieger (Minus Story/Shearwater).
JOHN BENCE is a composer and producer from Bristol, whose work tackles epic narrative themes and uncompromising sonics with a juddering emotional punch. Bence's first record, 'Disquiet' was a sort of palimpsest of a re-scored composition, whilst new album 'Kill' finds him unfurl a shocking three part movement for vocals, cello and bellicose drums that should leave no one uncertain of his talents. And in that sense it's really not hard to hear why his music has been snapped up for release by Yves Tumor's label, as the pair patently share a feel for music both fuelled by and navigating overwhelming emotion. 'Kill' is out now on the Grooming imprint.

Upset The Rhythm 15th anniversary label party!
SAUNA YOUTH
TRASH KIT
GUTTERSNIPE
VITAL IDLES
RATTLE
DOG CHOCOLATE
Wednesday 27 March
Tufnell Park Dome
2A Dartmouth Park Hill, Tufnell Park, London, NW5 1HL | Map
5.30pm-11pm | £10.00 | Buy tickets
Next March Upset The Rhythm will be marking our 15th anniversary with a label showcase tour around Britain. Representing a lot of our current UK roster, the tour will see the likes of DIY punk progressives Sauna Youth, Trash Kit, Vital Idles and Dog Chocolate perform alongside hypnotic drum and voice duo Rattle and Guttersnipe, a group who shredded their tonal territory into euphoria this year with their debut album. Within the last fifteen years UTR has organised over 1500 live events in London and racked up a back catalogue you'd have to ask a friend to help carry, 115 titles at point of writing. We've always been proud to have a forward-facing, open-minded attitude towards the label, letting it be a reflection of our own personal tastes. This has led to the label's scope becoming truly international. We work with artists from Australia like Terry, The Green Child and School Damage, European acts like Pega Monstro, Makoto Kawabata and Pikacyu from Japan and Darlene Shrugg from Canada. We also release US acts such as Deerhoof, Xiu Xiu and The World and have been responsible for discovering the talents of John Maus, Future Islands and No Age with debut releases from all. It's certainly kept us busy, alongside all this, we've been tireless in our support of the noise next door, providing a platform for Britain's enthralling musical underground in all its many forms. It's this side of things we're choosing to highlight with this tour and London show, help us celebrate the big XV on our doorstep, before we wander off through the kingdom! This London show kick starts the tour and will feature:
These are the other dates:
Thursday 28th March - GLASGOW - CCA with:
Sauna Youth, Trash Kit, Vital Idles, Robert Sotelo, Rattle
Friday 29th March - LEEDS - Brudenell with:
Sauna Youth, Trash Kit, Rattle, Guttersnipe
Saturday 30th March - MANCHESTER - White Hotel with:
Sauna Youth, Trash Kit, Vital Idles, Guttersnipe, Robert Sotelo
Sunday 31st March - CARDIFF - Clwb Ifor Bach with:
Sauna Youth, Trash Kit, Robert Sotelo, Rattle

PRIESTS
Thursday 16 May
100 Club
100 Oxford Street, London, W1D 1LL | Map
7.30pm | £12.00 | Buy tickets (onsale Friday, 10am)
PRIESTS are a group of rock iconoclasts from Washington, DC. Bred in punk, Priests play rock'n'roll that is as intellectually sharp as it is focused on pop's thrilling pleasure centres, that is topical without sloganeering. The high-wire physicality of their live shows and their commitment to cultural, political, and aesthetic critique have all made Priests truly subversive in a literal sense, doing things you would not expect. With fireworks of noise and arresting melodies both, Priests' 2017 debut album 'Nothing Feels Natural' feels urgently present for an album heralded as a modern punk classic. This April they return with their second album 'The Seduction of Kansas' out on their own imprint Sister Polygon Records. Entering their eighth year as a band, Priests drummer Daniele Daniele, vocalist Katie Alice Greer, and guitarist G.L. Jaguar remain an inspired anomaly in modern music. A band on its own label jolting the greater music world with early releases by Downtown Boys, Snail Mail and Sneaks, they are living proof that it is still possible to work on one's own terms, to collectively cultivate one's own world. New single, 'The Seduction of Kansas', is Priests' purest pop song to date. It is dark and glittering, though there is still something fantastically off about it, decadent and uneasy at once. Its title is a moving target, probing questions about the realities and mythologies of America in 2019 without giving in to easy answers.