NEWS
'HOT SHOPPER' BY THE WORLD!
20 September 2017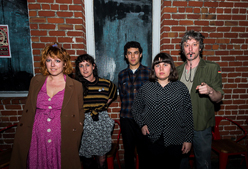 We're besides ourselves to share with you this new song from The World this morning! The World are five people from Oakland, California who write rambunctious dance music with a post punk tool kit and an insightful yet short attention span! 'Hot Shopper' is taken from the bands debut album out October 9th on Upset The Rhythm. Available to pre-order now! Watch this space for details of their imminent European tour too.
AND... GEN POP MAKES US 100!
15 September 2017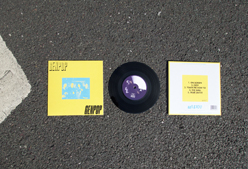 Our record label is 100 releases old today! Thank you for tagging along with us on this epic detour from conventional entertainment. UTR100 takes the form of this very brightly coloured and brightly sounding debut 7" from Olympia, WA's Gen Pop. Gen Pop play a fervent noise punk for this overstretched human era, spilling with impassioned vocals, needling guitars, winding energy and air-tight rhythms. Featuring Ian Corrigan and Maryjane Dunphe from VEXX, it's a pleasure to continue our relationship with both of them through this very special release. Gen Pop's debut 7" is available in all good record shops from today and also directly though our webshop here too!
ROBERT SOTELO OUT TODAY
1 September 2017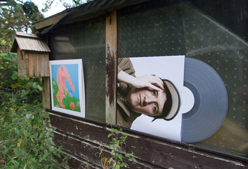 Upset The Rhythm are very honoured to release Robert Sotelo's debut album 'Cusp' today, it's available on 180g transparent vinyl and digitally too. To celebrate we're sharing a brand new video from the album today too, ahead of our two London concerts with the band next week!
DARLENE SHRUGG - ALBUM ANNOUNCED!
23 August 2017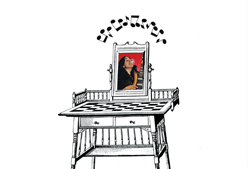 Darlene is in the building! We're so happy to announce today our new album with Darlene Shrugg, Canada's unashamed r-n-r spectacle. Featuring members of Ice Cream, Slim Twig and U.S. Girls the band's self-titled debut album will be released on October 27th. Have a listen to the epic 'Strawberry Milk' the first track to soar into the sky, very kindly premiered by Tiny Mix Tapes
LATEST RELEASES MIXTAPE
LINKS
UPCOMING SHOWS
SHANNON AND THE CLAMS
TV CRIME
Monday 9 October
Tufnell Park Dome
178 Junction Road, Tufnell Park, N19 5QQ | Map
7.30pm | £12.00 | Buy tickets
SHANNON AND THE CLAMS are from Oakland, California and comprise of Shannon Shaw (vocals, bass), Cody Blanchard (vocals, guitar), and Ian Amberson (drums, vocals). Sounding like a prom band from 1964 getting dosed with acid and having the sweetest lovelorn freak out, Shannon And The Clams defy expectations. Imagine a brawling Etta James, backed up by the 13th Floor Elevators singing Shangri La's tunes. Shannon has a voice that can go from a sweet girl group croon to a bluesy ballsy growl before you realize you're headed for the (dance) floor. It's total punk rock bop, brimming with doo-wop glory delivered to your door by the Homecoming Queen and Kings of weirdo rock 'n' roll. What started as an open mic project for a shy, young Shannon to try out some tunes ended with the Clams meeting and forming a band. Many have said to have been possessed by thee (eerily similar at times) haunted howls and beautiful growls of their two lead vocalists, hypnotized by their heavy heartbeats, and mesmerized by their magical music. Your ears may become infested with a real Buddy Holly jolly kinda joy (oh boy) while you stutter along to a hiccupy song. Take a scratch and a sniff at these stickers and get bit by their bad-brained snarls. It's always Christmas (if you want it). It's your party time, and it's excellent. Cry-yi-yi if you want to, but be sure to surf a splish-splash with a laugh later. Recent album, 'Gone by the Dawn' (Hardly Art) is monumental; immense, magnificent, and unforgettable. Shannon and the Clams have pioneered their way into a lonesome land where the past still lives in the long shadows of a hot afternoon, where whispering spirits follow high along canyon walls, and if you sink your fingers into the dusty hard-packed earth you pull out hands smeared with blood.
TV CRIME are a new garage punk / power pop band from Nottingham who come fully formed. Their debut single 'Hooligans' (out of Satic Shock) is a total stomper of a power pop song that starts like a classic Good Vibrations Records 7" with The Moondogs-esque guitar work and the energy of 90's legends New Bomb Turks or Gaunt. Flip 'Wild One' is another pounder but with a more rock 'n' roll twist.

PRIESTS
DOWNTOWN BOYS
BIG JOANIE
Wednesday 18 October
Tufnell Park Dome
178 Junction Road, Tufnell Park, London, N19 5QQ | Map
7.30pm | £12.00 | Buy tickets
PRIESTS are Daniele Daniele (drums), Katie Alice Greer (vocals), G.L. Jaguar (guitar), and Taylor Mulitz (bass). Formed in 2011 in Washington DC, the band has proven a valuable force for strangeness in a city that is increasingly terraformed by norms. At a time when few groups were making serious moves beyond the Beltway, Priests toured throughout North America and Europe. More significantly, they've helped to raise the general standard of show-going at home through cassettes and singles released on Sister Polygon, including music by bands like Sneaks, Snail Mail, Pinkwash, Cigarette, Downtown Boys, and numerous Priests-affiliated groups like Gauche and Flasher. Still, even amidst thriving hometown creativity, Priests possess a singular gravity. They are physical and combustible, urgent and visceral.
This January, Nothing Feels Natural, the band's first full length LP was released on their own label Sister Polygon Records. It's the bands most stylistically diverse set of songs to date, expanding on their lo-fi post-punk bona-fides with ideas drawn from pop, R&B, and industrial noise. Thematically, Nothing can be understood as a series of vignettes - nine stories that crystallize into a bigger picture about the economics of human relationships, the invisibility of feminized labor, and the dual purpose of art for both the group and the individual. It's a record that thrives amid the tension between that what is valued and what is dismissed; between what is desired and what is presented.
DOWNTOWN BOYS use their ferocious energy and powerhouse live shows to unite crowds in the struggle to smash racism, queerphobia, capitalism, fascism, boredom, and all things people use to try to close our minds, eyes and hearts. The Providence, RI band have just announced their third album, Cost of Living, to be released August 11th on Sub Pop. The new album - the follow-up to their critically-acclaimed sophomore album, 2015's Full Communism - is at once incendiary, cathartic, and fun, melding the band's revolutionary ideals with boundless energy. Produced by Fugazi's Guy Picciotto, one of indie-rock's most mythological figures (he also produced Blonde Redhead, The Gossip, and others), Cost of Living shows a sense of maturity without compromising the band's righteous assault and captivating presence.
The position of Downtown Boys has been clear since they started storming through basements and DIY spaces with their radically-minded, indefatigable rock music: they are here to topple the white-cis-het hegemony and draft a new history. This is how Downtown Boys began, and their resolve has only strengthened as both their sound and audience have grown. Like the socially conscious groups of years past, from Public Enemy to Rage Against the Machine, Downtown Boys harness powerful sloganeering, repetitive grooves, and earworm hooks to create one of the most necessary musical statements of today.
BIG JOANIE are like The Ronettes filtered through 80s DIY and riot grrrl with a sprinkling of dashikis.

CARLA DAL FORNO
PROTECTION SPELLS
Tuesday 24 October
The Shacklewell Arms
71 Shacklewell Lane, London, E8 2EB | Map
8pm | £8.00 | SOLD OUT
CARLA DAL FORNO specialises in obliquely confessional dispatches from the edge zones of feeling. Her new EP 'The Garden' marks both a refinement of the dub-damaged, inward-looking bedsit pop essayed on her 2016 debut album 'You Know What It's Like', and an evolutionary leap. More than anything, it represents the full flowering of an effortlessly brilliant and uniquely resourceful songwriter, singer and producer - one with the uncanny gift of creating music which feels immediately as though you've known it, or it's known you, all your life. While there is warmth and intimacy to come, The Garden opens with a cold hard stare: 'We Shouldn't Have To Wait', an unexpectedly confrontational companion piece, or response, to her own first single and calling card, 'Fast Moving Cars'. This is not a dazed reverie, but forceful, fatalistic, void-chasing drone-rock led by a stalking, venus-in-furs bassline that levels everything in its path. No longer gazing from afar at fast moving cars, but behind the wheel of one, driving pretty recklessly. No particular destination in mind, but impatient to get there. New EP The Garden (out Oct 6th on Blackest Ever Black) is a compact masterpiece from a remarkable artist who - frighteningly, excitingly - has only just begun to hit her stride.
PROTECTION SPELLS are a London based band making minimalist pop music. Brought together in 2016 by their mutual love of each other, they spend their time bleaching runes into t-shirts and trying to figure out if Imagism can be applied to music. Their music has been described as "a witch in an echo chamber" and "like a shrine maiden with the irritability of a kitten".

JOHN MAUS
THE WORLD
Friday 27 October
Tufnell Park Dome
178 Junction Road, Tufnell Park, London, N19 5QQ | Map
7.30pm | £12.00 | SOLD OUT
JOHN MAUS is a truly enigmatic musician. Broadly cut from the synth pop cloth, he's fashioned the frosty minimalism of its fabric into a cloak of infinite meaning, genuine grace and absurdist humor over the course of three defining albums since 2006. His music is a highly mutable affair, whilst often described as retro-futurist on behalf of the 80's drum machines and synth sounds employed, John's music is more personal than the nostalgic re-tread implied. There's a cinematic quality to his songs, with pathos conjured through propelling bass-lines, trailing arpeggios and of course his deeply resonant vocal. Moroder helped map out the territory but Maus is more interested in seeking cadence through his love of Renaissance polyphony and the experimentation behind post punk. It's an amalgamation of musical ideas as radical as its intent.
Maus is a 'man out of time' trying to make sense of the inhumanity of our world through his mobilisation of the language of punk rock. His aim is true as he reaches for the seemingly impossible. It's a want to emerge as part of greater multiplicity, to appear, to become, to connect that powers his songs and the man himself. It's now been six years since the widely lauded album 'We Must Become The Pitiless Censors Of Ourselves' appeared like a thunderbolt of maniacal energy and turned everyone's heads. This October his fourth album proper entitled 'Screen Memories' is due for release through Ribbon/Domino, followed next year with a career defining boxset of his work. John Maus is back (this time with a live band) and he sounds gloriously alive. The triumph of the human is upon us!
THE WORLD are from Oakland, California. The year is 2017 and The World offer the only glimmers of hope in a city rapidly transforming into a wasteland of artisanal toast and succulent shops right before our very eyes. They've awed all those who have seen them play in San Francisco basements, beach town bars, crowded East Bay lofts - who knew the sight of bongos could be so titillating? And now The World is ready for the world. Their debut LP is all double sax attack, the tremolo of dub guitar, and those spare and sturdy drums, anchored by the gravitational pull of Amber's propulsive bass. Every member of this band feels like the secret weapon, and together, the combination is deadly, the particular alchemy of musicians who voraciously consume music of all kinds. Members have done time in Andy Human and the Reptoids, Rays, Pang, and Penny Machine - devotees of all those will find much to like here. The World's a post-punk band, sure, but they're also a dance group, a wild and revolutionary art collective, sounds from the past catapulted to the future. 'First World Record' is due out October 6th through Upset The Rhythm.

SHOPPING
GAUCHE
THE WORLD
Friday 10 November
Kamio
3 Rivington Street, Shoreditch, London, EC2A 3JL | Map
8pm | £9.00 | Buy tickets
SHOPPING are propulsive bass lines, primitive disco-not-disco drums and guitar lines sharp as broken glass. The band was formed in 2012 by members Rachel Aggs (guitar), Billy Easter (bass) and Andrew Milk (drums), who've all done time in a plethora of notable UK DIY bands including Trash Kit and Wet Dog. They pull from a well of 70's post-punk with a voraciousness seldom seen these days, bringing to mind the jagged aggression of Gang of Four, the voracious yelp of The Slits and the dance inducing thrust of Delta 5 . Their debut LP 'Consumer Complaints' was released November 2013 in the UK via MILK records and quickly sold out its first pressing. A US re-issue of 'Consumer Complaints' came out in 2015 via Fat Cat records, followed up by their excellent second album 'Why Choose?' The band are tirelessly committed to taking their sound to new audiences and spreading the Shopping gospel, securing impressive gigs along the way including main support for ESG and Gang Of Four as well as a BBC 6 Music session for Marc Riley. They have toured in the UK and throughout Europe numerous times over the last few years and last year toured the USA with also awesome Gauche, look out for a new album imminently!
GAUCHE are made up of Daniele Yandel of Priests and Mary Regalado & Adrienne Berry of Downtown Boys, plus a cast of friends. Gauche bring a funked groove to scratchy, minimal post-punk on their debut Get Away With.... Originally released on cassette via Sister Polygon Records, it is now also available on LP through Danger Records. Taking elements of Young Marble Giants, ESG (who they have played with) and Grass Widow, the DC band inject an explosive energy into songs about fraught relationships, a dependency on technology and social media and unfair working conditions.
THE WORLD are from Oakland, California. The year is 2017 and The World offer the only glimmers of hope in a city rapidly transforming into a wasteland of artisanal toast and succulent shops right before our very eyes. They've awed all those who have seen them play in San Francisco basements, beach town bars, crowded East Bay lofts - who knew the sight of bongos could be so titillating? And now The World is ready for the world. Their debut LP is all double sax attack, the tremolo of dub guitar, and those spare and sturdy drums, anchored by the gravitational pull of Amber's propulsive bass. Every member of this band feels like the secret weapon, and together, the combination is deadly, the particular alchemy of musicians who voraciously consume music of all kinds. Members have done time in Andy Human and the Reptoids, Rays, Pang, and Penny Machine - devotees of all those will find much to like here. The World's a post-punk band, sure, but they're also a dance group, a wild and revolutionary art collective, sounds from the past catapulted to the future. 'First World Record' is due out October 6th through Upset The Rhythm.

MOUNT EERIE
Monday 13 November
Tuesday 14 November
St John on Bethnal Green
200 Cambridge Heath Rd, Bethnal Green, E2 9PA | Map
7.30pm | £15.00 | Buy tickets
MOUNT EERIE is the current project of Phil Elverum. In high school in Anacortes Washington in 1996 Elverum started calling his tapes of self-recorded noise and songs 'The Microphones'. Since then he's produced two decades worth of records that span a wide spectrum from studio heavy atmospheric landscaping to simple raw songs. The Microphones project was nourished by and located within the community of artists around K Records in Olympia in the late 90s/early 2000s, and Phil Elverum's musical ideas were clearly the product of the flood of independent music in the NW during those years.
After five albums the project was renamed Mount Eerie just as the Microphones were getting some unexpected attention from the widespread acclaim of 'the Glow pt. 2' (2001). The Mount Eerie recordings got weirder and broader, and Elverum left K Records and began releasing everything himself, ultimately building a self-contained small town operation in Anacortes called P.W. Elverum & Sun. Radical self-sufficiency has been a theme and obsession; all all ages shows and never though a manager or booking agent, always self-recorded, hands on in all details. Mount Eerie's albums have always aimed to push into new territory, both in sound and idea, but the thread of Elverum's voice has remained constant throughout, soft and human amid the wide range of textures and worlds. Often the lyrics have attempted to grapple with big questions, the briefness and the smallness of human life being a running theme. On occasion the music has been called "black metal" (Wind's Poem, 2009), "dream landscape" (Clear Moon, 2012), and "raw and direct" (Lost Wisdom, 2008).
The new album, 'A Crow Looked At Me', sounds closer to the latter; minimal instrumentation, no production, clear and heavy words right up front. The difference here is the subject matter. In 2015 Elverum's wife, the French Canadian cartoonist and musician Genevieve Castree, was diagnosed with a bad cancer just after giving birth to their first child. She died a year later. Elverum wrote and recored the album throughout the fall of 2016 in the same room where Genevieve died, using mostly her instruments; her guitar, her bass, her pick, her amp, her old family accordion, writing the words on her paper. The songs are about the brutal details of that experience, from the hospitalisations to the grieving, the specific domestic banalities that become existential in the context of such huge and abrupt loss. These songs are not fun. They are pretty and they are deep, and they find a love that prevails beneath the overwhelming and real sorrow. It is unlike anything else in the Mount Eerie catalog in its unvarnished expressions of personal grief, metaphor-free.

PROTOMARTYR
SAUNA YOUTH
BOMBER JACKETS
Tuesday 14 November
Tufnell Park Dome
178 Junction Road, Tufnell Park, N19 5QQ | Map
7.30pm | £12.00 | Buy tickets
PROTOMARTYR play a taut, austere rock that's been incubated in a freezing Detroit warehouse littered with beer cans and cigarette butts and warmed occasionally by space heaters. Short songs made for short practices, and the band learned quickly not to waste time. Despite the cold, Protomartyr emerged with a sound that is idiosyncratic but relatable, hooky but off-kilter. With respect to the local predecessors, this isn't the primitive stomp of The Dirtbombs or The Stooges' greasy roar. Punk works, kind of, even if it leaves the hardcore kids confused. Post-punk suggests something too retro; indie rock, something too precious. What Protomartyr is, is "stuck between the cracks." If that's the case, though, they aren't alone. Protomartyr's economical rock elicits comparisons to possible antecedents like Pere Ubu or The Fall as well as local contemporaries like Frustrations or Tyvek (whose frontman Kevin Boyer played bass in an early iteration of Protomartyr). Singer Joe Casey's dry declarative snarl serves as a reliable anchor, granting his bandmates (guitarist Greg Ahee, drummer Alex Leonard and bassist Scott Davidson) the opportunity to explore textures and reinforce the rhythm section. This is never more apparent than on the band's recent LP on Hardly Art, 'The Agent Intellect'. A brand new album entitled 'Relatives In Descent' from Protomartyr is due for release on September 29th through Domino, this show will be in support of that new record.
SAUNA YOUTH are an evolving band of young future humans making truly irregular punk not quite comparable to anything else. The band, attracted to the possibilities apparent within a DIY philosophy have been self-recording and self-releasing their own music since 2010, creating a number of seven inches, splits and cassettes. Artistic affinities are pledged to Eddy Current Suppression Ring, Pissed Jeans and The Intelligence, but as Kurt Cobain once asked "Why can't we be both Black Sabbath and The Beatles?", Sauna Youth consistently and urgently pose the question, 'Why can't we be both The Ramones and Steve Reich?'. Sauna Youth's debut album, 'Dreamlands' was released in 2012 through Gringo Records and Faux Discx, whilst the barn storming 'Distractions' album came out on Upset The Rhythm in 2015. In the first 5 months of 2017 Sauna Youth wrote and recorded a new album, holing themselves up in a railway arch in Peckham employing automatic writing techniques, instrument swapping and sampling the electrical interference constantly present in the room. They wrote the final instalment of their trilogy based around the fictional town of 'Distraction' - that has been home to their ideas from the beginning. Upset The Rhythm will be releasing this record in the foreseeable future, look out for lots of new songs!
BOMBER JACKETS are a three piece consisting of Russell Walker, Daniel Bolger, and Sian Dorrer. Both Walker and Bolger will be familiar from the ticklish post-punk of The Pheromoans, whilst Dorrer has a varied CV with groups such as Plug, and Ravioli Me Away, and with involvement across London DIY nodes. 'Kudos To The Bomber Jackets' is the horrifically wry new album from The Bomber Jackets. Following on from 'Lister,' their debut for Alter, 'Kudos To The Bomber Jackets' has a restlessness that takes broader strokes. It finds and holds a register of meandering hope by setting the perverted detail of domestic minutiae against an acutely self-conscious melancholy that cynically daydreams its way into an awkward middle-ground between profundity and platitude.

FUTURE ISLANDS
In collaboration with Parallel Lines
Monday 20 November - SOLD OUT
Tuesday 21 November - SOLD OUT
Wednesday 22 November
O2 Academy Brixton
211 Stockwell Rd, Brixton, London SW9 9SL | Map
7pm | £26.00 | Buy tickets

ROY MONTGOMERY
ALEXANDER TUCKER
In collaboration with Cafe OTO
Thursday 23 November
Cafe OTO
22 Ashwin Street, Dalston, London, E8 3DL | Map
7.30pm | £10.00 | Buy tickets
ROY MONTGOMERY is a guitarist and academic from New Zealand. Across an array of peerless solo and collaborative releases on labels like Kranky, Siltbreeze and VHF he is the architect of a widescreen drone aesthetic exploring psychedelic abstraction and pastoral minimalism that has proved to be highly influential. A key protagonist in the Christchurch 80s noise rock scene, his minimalist post-punk band The Pin Group were the first act to release on Flying Nun and lead to other explorations in short-lived drone project The Shallows and the gloriously open-ended freedoms of noise pop outfit Dadamah.
After a quiet spell, Montgomery returned in the late 90s, producing towering spires of guitar lines that exposed fragility between the strums. With his solo releases and in collaboration with Flying Saucer Attack, Bardo Pond (Hash Jar Tempo), and Chris Heaphy (Dissolve), his focus shifted from the truth-mining of rock music to epic celestialism. His ambitious yet humble tracks outstrip their origins, and Montgomery toured the world sitting cross-legged on the floor, playing twenty-plus-minute compositions. A long period of silence followed, marked only with a split album with Grouper (who lists Montgomery as a primary influence), involvement in Torlesse Super Group, and a couple of thematic variations serving as soundtracks for films. He unexpectedly re-emerged in 2016 with R M H Q (also know as Roy Montgomery's Headquarters) on Grapefruit/Ba Da Bing, four albums of new material released simultaneously that marked a return to his distinctive pastoral guitar style but added the rare sound of his singing voice. Like all of his catalogue listening to his work is a visceral experience with repeating phrases swelling and decaying, immersing the listener in the cyclical narrative of his compositions.
ALEXANDER TUCKER is a British avant-pop chamber drone artist who has released solo albums on ATP and Thrill Jockey, he's also the cosmic guitarist in Grumbling Fur. His live shows fuse self-harmonizing vocal performances with tone generators and looped instrumentation to create a bewildering feast for the senses that seems to tap the wyrd canon of English psychedelia as much as the melodic reverie of contemporary electronic and drone music.

RICHARD DAWSON
(Live band performance)
Wednesday 20 December
Islington Assembly Hall
Upper Street, Islington, London, N1 2UD | Map
7pm | £15.00 | Buy tickets
RICHARD DAWSON can never been accused by listeners of a lack of artistic ambition. Whether they got on at the last stop - the 4 track Tyneside-Trout-Mask-through a-Vic and Bob-filter of 'Nothing Important' - or earlier in the journey, with 'The Glass Trunk's visceral song cycle or 'The Magic Bridge's sombre revels. Devotees of his earlier recordings will be at once intrigued by and slightly fearful of the prospect of a record that could make those three landmark releases look like formative work. 'Peasant' is that album, released on June 2nd through Weird World / Domino. From its first beguilingly muted fanfare to its spectacular climax exploring a Dark Ages masseuse's dangerous fascination with a mysterious artefact called the Pin of Quib, it will grab newcomers to Dawson's work by the scruff of the neck and refuse to let them go until they have signed a pledge of life-long allegiance.
Driven forward by exhilarating guitar flurries, Qawwali handclaps and bursts of choral ferocity, 'Peasant's eleven tracks sustain a momentum worthy of the lyrics' urgent subject matter. Dawson describes the themes of these songs as "Families struggling, families being broken up by circumstance, and - how do you keep it together? In the face of all of these horrors that life, or some system of life, is throwing at you?" The fact that these meticulously wrought narratives all unfold in the pre-mediaeval North Eastern kingdom of Bryneich - "any time from about 450AD to 780AD, after the withdrawal of the Roman Empire"- only makes their contemporary relevance more enduring.
Dawson's objective was to create "A panorama of a society which is at odds with itself and has great sickness in it, and perhaps doesn't take responsibility - blame going in all the wrong directions". But encountering 'Peasant's captivating sequence of occupational archetypes ('Herald', 'Ogre', 'Weaver', 'Scientist'), listeners might find themselves wondering if these multitudes could somehow be contained with one person. Dawson has already supported the release of 'Peasant' with a full UK tour - his first featuring a full live band. After wowing audiences at St John On Bethnal Green this June, it's a pleasure to welcome Richard back for an Xmas show with live band to play the esteemed Islington Assembly Hall.