NEWS
TERRY HQ OPENS FOR BUSINESS
1 May 2016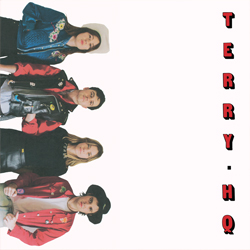 TERRY have an album ready, entitled 'Terry HQ', and we're ecstatic to announce its release on July 1st. It collects together ten of the greatest misshapen glam pop tunes Melbourne, Australia has to offer. You can pre-order 'Terry HQ' from our webshop now, whilst you can listen here to the first track, 'Don't Say Sorry', Siri, is death an illusion?
'THE MAGIC' OF DEERHOOF
19 April 2016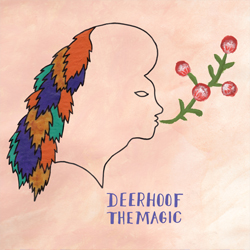 Today we are over the moon to announce that Upset The Rhythm will be releasing a new Deerhoof album entitled 'The Magic' on June 24th. The record will be available on white 180g vinyl housed in a deluxe gatefold sleeve, we're also releasing a CD and digital version too. These are possible to pre-order from our webshop now, including options for you to bag a bonus 'covers tape' of Deerhoof playing some of their favourite songs of others (Van Halen, Twisted Sister, Public Enemy, David Bowie, etc). Listen to lead track 'Plastic Thrills' now to get ahead of the curve!
LATEST RELEASES MIXTAPE
LINKS
UPCOMING SHOWS

THE SPACE LADY
DANIEL BACHMAN
Thursday 5 May

Bethnal Green Working Men's Club
44-46 Pollard Row, Bethnal Green, E2 6NB | Map
7:30pm | £9 | Buy tickets
THE SPACE LADY began her odyssey on the streets of San Francisco in the late 70s, playing versions of contemporary pop music an accordion and dressed flamboyantly, transmitting messages of peace and harmony. Following the theft of her accordion, The Space Lady invested in a then-new Casio keyboard, birthing an otherworldly new dimension to popular song that has captured the imaginations of the underground and its lead exponents ever since, with the likes of John Maus, Erol Alkan and Kutmah being devotees. Of her early street sets, only one recording was made, self-released originally on cassette and then transferred to a homemade CD. "The Space Lady's Greatest Hits" released in 2014 through Night School features the best of these recordings - mostly covers but with some originals - pressed on vinyl for the first time and features archival photographs and liner notes from The Space Lady herself. "Greatest Hits" contains The Space Lady's personal favourites; her haunting take on The Electric Prunes' "I Had Too Much To Dream (Last Night)," a frantic "Ballroom Blitz" amidst other reconstructed pop music. Following on from this wonderful record, The Space Lady released last year a split LP with the Burnt Ones on Castle Face records which included her spectral take on 'Across The Universe'.
DANIEL BACHMAN is a 6-string and lap guitar player from Fredericksburg, Virginia currently living in Chapel Hill, North Carolina. From 2008 to present he's been releasing material of almost exclusively an instrumental nature while touring everywhere from Istanbul to Los Angeles. He has been playing what he describes as "psychedelic appalachia" since he was a teenager, releasing small run editions of tapes, CDs and LPs for the past three years, with a sound that evolved from drones and banjos to a now guitar centered focus. Touring off and on since the age of 17, Bachman has managed to cover thorough ground across the US, sharing stages with like minded folk such as fellow Fredericksburg native Jack Rose, for whom he fashioned the artwork for the posthumous release of 'Luck In The Valley'. His newest effort is the full length LP 'River' (Three Lobed), and simply stated it's his best album. Unconventionally, it opens with the breathtaking and robust fourteen minute epic "won't you cross over to that other shore." Proving his ability to write music that keeps the listener engaged (even across such a long tune), Bachman successfully uses tempo changes, varied picking patterns and melodic exploration, all without ever getting lost in pointless improvisation too far from the overall theme. Bachman takes the listener on an aural journey through the back roads of the foothills of the blue ridge to calm coastal waters.

NEIL MICHAEL HAGERTY & THE HOWLING HEX
IRMA VEP
ALISTAIR MCKAY
Tuesday 10 May

Moth Club
Old Trades Hall, Valette Street, Hackney, E9 6NU | Map
7:30pm | £10 | Buy tickets
NEIL MICHAEL HAGERTY & THE HOWLING HEX have stepped back out into the sunshine for the first time since 'The Best Of The Howling Hex' back in 2013. Since then they have refocused on the immediate pleasures found within the writing and playing of a single song. This direction, explored in a pair of limited edition singles released over the past two years, reaches a populist zenith on the new album, 'Denver' on Drag City, in which an entire community and geographic region are tapped for their energy, the celebratory pulses of which feed the new music. To achieve this effect in the ultimately democratic conception of The Howling Hex's New Border Sound, Neil cranked up his guitar-playing to dominant levels that recall his playing in Pussy Galore and Royal Trux. Coupled with the beats and, at times, requiring different inflections from the beat, Neil's howling guitar sounds elevate the music of 'Denver' to an ecstatic communal expression, the likes of which will no doubt massage pleasure centres in the make-up of modern popular music listeners. As guitarist in Pussy Galore, Neil Hagerty re-invented long hair and blue jeans. As one half of Royal Trux he forged a guitar/vocal/boogie paradigm unheralded in contemporary music. The mercury sound of Royal Trux however will never be imitated. Somewhere past Sonny and Linda Sharrock, out past the fuel rig blast of time, Hagerty's textural shifts are uniquely, harmolodically hung.
IRMA VEP is the long-term project of Edwin Stevens. As the alpha member of the Manchester underground music nerd set – a mirror world of the city's explicit culture, where benevolence, good vibes, an active pursuit of self-doubt and a hazy absence of self-importance are paradoxically coupled with your usual countercultural aural fuck-you-ism – he's played regularly in at least five completely stylistically unconnected formations at any one time since moving to the city from North Wales about eight years ago. Recent Golden Lab release, 'Disappointment' is a unification of everything he's been brilliant at within various contexts. From ecstatically ripping it up ostrich freestyle to singing beautiful, sincere songs of apology and regret, both disparate elements coalesce in Irma Vep into a wondrously weird, hypnotic, earnest, outer limits rock. For this show Edwin will be accompanied by a full band of sonic miscreants.
ALISTAIR MCKAY from Melbourne, now living in London, plays guitar and sings in Australia's deep pop thinkers Dick Diver. Dick Diver's recent album 'Melbourne, Florida' (Chapter Music / Trouble In Mind) pays tribute to Jim Morrison, Kylie, confused travellers, high school quiz nights and much more, all in the space of 12 very beautiful pop songs. For this show Al will performing an intimate solo set on guitar and vocals.

CIAN NUGENT - 'Night Fiction' release party
NAP EYES
GOLD FOIL
Saturday 21 May

Moth Club
Old Trades Hall, Valette Street, Hackney, E9 6NU | Map
7:30pm | £8 | Buy tickets
CIAN NUGENT is a mercurial guitar player and composer from Dublin, Ireland. Cian combines personal passions, such as suburban/coastal blues, traditional musics, late 1960s-'70s singer-songwriters, jazz ambitions, 20th century composition and the Takoma school into a deeply personal style. New album, 'Night Fiction' is Cian Nugent's third album but his first taking on the role of singer-songwriter. Where his previous two albums: 2013's 'Born With The Caul' and 2011's 'Doubles' saw him exploring extended guitar based instrumentals with his band, The Cosmos, here he has reigned things in and focused his songwriting skills. Guitar fans, do not fear, there is still plenty of soloing and fingerpicking here. With 7 songs both solo and with his band, this album amalgamates everything Cian has done up to this point and reveals a more broad palate of influences, including The Velvet Underground, Richard Thompson, Television, Neil Young, John Lennon, Fred Neil, etc. This show is acting as Cian's London record release for 'Night Fiction' and will see him perform with a full band, 'Night Fiction' is out now on Woodsist.
NAP EYES hail from Nova Scotia and make crooked, literate guitar pop refracted through the gray Halifax rain. Recorded live to tape with no overdubs, their songs are equal parts shambling and sophisticated, with one eye on the dirt and one trained on the starry firmament, inhabiting a skewed world where odes to NASA and the Earth's magnetic field coexist easily with lyrics about insomnia and drinking too much. In the world of Nap Eyes, workaday details punctuate (and puncture) cosmic concerns, as songwriter, singer, and rhythm guitarist Nigel Chapman wrestles with air and angels, struggling (and often failing) to reconcile the Romantic rifts, both real and imagined, that define our lives: between chaos and order; solipsism and fellowship; the anxiety of social (dis)orders both big and small; and the various intersections and oppositions of religion, art, and science. It's the sound of being young and alive in the city, a tenuous and impermanent counterpoise of recklessness and anxiety, archness and earnestness. Following last year's reissue of their 2014 debut 'Whine of the Mystic' on Paradise of Bachelors, Nap Eyes released an album of all-new material entitled 'Thought Rock Fish Scale' earlier this year.
GOLD FOIL offer up some truly end-of-my-tether punk/post-punk. Members of various band including UTR friends and family.

NOTS
MONSTER TREASURE
ES
Monday 23 May

The Lexington
96-98 Pentonville Road, Angel, N1 9JB | Map
7:30pm | £7 | Buy tickets
NOTS are a garage punk band from Memphis. Their debut album, 'We Are Nots', offers an aggressive blend of echoing guitars, powerful drums, synthesisers, and gang vocals. They're a united front, belligerent and dizzying in their approach. For each song on Nots' debut album (on Heavenly), there's a word or phrase that makes itself prominent, forcefully. They're used as bludgeons, shouted by multiple voices, often lobbed with disdain or disgust. With these kinds of choruses, they come out of the gate with undeniable power, but Nots aren't merely offering a surface-level veneer of "creepy" or "strange." Natalie Hoffmann, Charlotte Watson, Madison Farmer, and Alexandra Eastburn are, at times, incredibly bleak. They're letting you know that they've lived through some serious stuff. Here are some of their song points of reference: a person stumbling in the dark while consumed by rage, joyless posturing, blank smiles, blood on the lawn, decay. Every member of the band plays a role in adding heft and urgency to complement the lyrics. There's Farmer's persistently ominous bass, Hoffmann's swirling and echoing hellscape guitars, Watson's unrelenting bash, and perhaps the most imperative weapon in Nots' arsenal, Eastburn's ever-present synthesiser. The structures, stories, and overall tones differ enough from song to song that this never feels like a monotone slog. They've created a surefooted, aesthetic defining opening statement.
MONSTER TREASURE of Stockton, California are a punk-influenced power trio. They're loud, heavy and fuzz-dipped with dreamy harmonies and cacophonous drums. Gearing their garage sound with a thrift shop heart, Monster Treaure also weild a sonic menace that will lay waste to everything in its path. They been around since 2011, and have since then released a split seven-inch with Babysitter out on Shake! Records. They also have an EP cassette release that has been sold out forever. Their self-titled debut album is available now on Brooklyn-based label Harlot, and are currently writing their second album.
ES are a new band featuring Maria, Flora, Tamsin and Katy, who you may know from their other excellent bands Primetime, Gloss Rejection, The Worms and Black Fungus. Weaving sinewy keyboard lines and a direct vocal around the bass and drums they write stark songs that are as hard to pin down as they are inventive.

DOWNTOWN BOYS
TRASH KIT
ULTIMATE GUITAR TABS
Tuesday 31 May

The Victoria
451 Queensbridge Rd, Dalston, E8 3AS | Map
7:30pm | £7 | Buy tickets
DOWNTOWN BOYS are a bilingual political sax punk party from Providence, RI. Comprised of a formidable voice, two saxophones, guitar, bass and drums, their scathing energy is palpable in every room they take hold of. Shifting from English to Spanish, punk to rock to jazz to pure fun, they open eyes, rattle ribs and bring dance floors to their knees. They released a 7" on Sister Polygon records in February 2014 and last year released their debut album on Don Giovanni. 'Full Communism' is a thrashing record of songs about smashing the prison-industrial complex, racism, queerphobia, capitalism, fascism, boredom, and all things people use to try to close our minds and hearts. 'Full Communism' comes at a current critical moment in the struggle for justice being fought in the US and throughout the world. It is set to a commanding tempo programmed make you move regardless of whether singer Victoria Ruiz is singing or shouting. "Wave Of History" opens with the ominous funk of a horn line, deciding this generation has the power to create change, "Break A Few Eggs," opens with punk-infused guitars and saxophones and only two lines of lyrics that need little interpretation. "Monstro" is a feminist anthem, in your face in the best way with an incredibly infectious sax line.
TRASH KIT have a wild feel for melody, writing songs that pull at the reins with a spontaneous charm. Having formed the band in 2009, Rachel Aggs, Rachel Horwood have since become the glowing core of London's DIY underground. Their music is primal yet thoughtful, affirming yet sincere, drawing on the potential of post-punk and the naturalism of an internal folk music. Although Trash Kit have their forebears in bands like X-Ray Spex, The Ex and The Raincoats, their sound is very much their own take on facing forwards. Galloping polyrhythms, overlapping sung-spoke lyrics and entwining guitars are all drawn together into a taut unity, sounding willfully alive. Both Rachels tangle their vocals with each other whilst expressive drumbeats and restless guitar flurries provide the rhythmic drive. Aggs' guitar playing is as much informed by African fingerstyle patterns as the percussive attitude of various no wave shredders. Horwood approaches her drum kit with an untamable freedom, pushing it into the realm of a vivid lead instrument. Trash Kit's music is full of pauses, woven silence and punctuation too and this is where Gill Partington and her resonant, soulful bass work finds a perfect home. Check out their self-titled debut album and 'Confidence', its excellent follow up, out now on Upset The Rhythm.
ULTIMATE GUITAR TABS deploy synth, drum machine, astute vocals and costumes to make some of the most decidedly non-guitar-based music around! Being new kids on the block, Ultimate Guitar Tabs leave us pregnant with anticipation!

KAREN GWYER
CONTAINER
GIANT SWAN
Friday 3 June

The Old Baths
80 Eastway, Hackney Wick, London, E9 5JH | Map
7:30pm | £10 | Buy tickets

DARREN HAYMAN & BAND performing
'Thankful Villages'
JULY SKIES
Plus Spoken Word & Nature Disco
Saturday 4 June
Cafe Oto
22 Ashwin Street, Dalston, E8 3DL | Map
8pm | £10 | Buy tickets

GENEVA JACUZZI
LIBERATION
Tuesday 7 June

Bethnal Green Working Men's Club
44-46 Pollard Row, Bethnal Green, E2 6NB | Map
7:30pm | £7 | Buy tickets

JOE & RICK POTTS
POTTS VETZA POTTS TRIO
VETZA
LAFMS documentary - 'how low can you go?'
Tuesday 14 June

Servant Jazz Quarters
10A Bradbury Street, Dalston, London N16 8JN | Map
7:30pm | £6 | Buy tickets
Aside from being founding members of Los Angeles Free Music Society, Joe and Rick Potts also performed in legendary, early-noise group Airway, which Vetza's electrifying vocals contributed much to, amid the subliminal messages, crashing drums and walls of tape delay. Airway is the brainchild of Joe Potts who controls the flow of chaos from the mixing desk, he has also recorded several solo documents and played in Extended Organ with Mike Kelley and Paul McCarthy. Rick Potts is a multi-instrumentalist and visual artist, he played mandolin/guitar in Airway and appeared in Solid Eye and Dinosaurs With Horns, both with Joseph Hammer.
The evening will begin with a screening of 'LAFMS: how low can you go?'. A short film portrait of the Los Angeles Free Music Society. These irreverent, LA-based experimental musicians have been fearlessly exploring sound since the early 1970's. The collective is bonded by friendship and a love for blowing apart boundaries. The influence LAFMS has had on the explosion of international DIY culture is immeasurable. Explicitly acknowledged as a motivation for the emergence of the Japanese noise scene in the 1980s, as well as being cited specifically by the likes of Thurston Moore (Sonic Youth) and John Olson (Wolf Eyes), the collective that emerged in LA in 1973 resulted in countless adventurous music lovers tasting the delights of a new kind of creative freedom and getting out there and doing it for themselves.

JOSHUA ABRAMS - NATURAL INFORMATION SOCIETY w/ EVAN PARKER
JOSHUA ABRAMS / EVAN PARKER DUO
In collaboration with Cafe OTO
Friday 17 June
Cafe Oto
22 Ashwin Street, Dalston, E8 3DL | Map
8pm | £10 | Buy tickets

CC DUST
STATIC PALM
Thursday 23 June

Servant Jazz Quarters
10A Bradbury Street, Dalston, London N16 8JN | Map
8pm | £5 | Buy tickets
CC DUST is a new duo from Olympia, Washington featuring Maryjane Dunphe and David Jaques. Channeling an elemental life-force hewn straight from the heart, Dunphe's voice bursts into every melodic line, a cracked, soulful instrument powered by conviction, duetting, duelling and dancing with Jaques' crisp electronic production. A light that casts shadow, a doomed, romantic music anchored by Jacques' live bass and powerful performance values Dunphe has honed both in her punk group Vexx and in various film and performance projects. Musically, CC Dust's precedents might be considered the European synth pop originators of the early 80s, there's also an abundance of low-end hooks played on baritone and bass guitars that teases the ear like early New Order productions, but in Dunphe's passionate vocal performances there's a close-to-the-bone reality that bypasses cool detachment. CC Dust play real songs lived.
STATIC PALM is the solo project of James Burgess, joined live by Sealings' Michael & Liam. Synth & drum-machine led brooding post-punk. Fans of John Maus, Total Control, Tuxedomoon and other practitioners of ice-cold post-punk will enjoy.

TY SEGALL & THE MUGGERS
AUSMUTEANTS
Friday 24 June

o2 Forum Kentish Town
9-17 Highgate Road, London, NW5 1JY | Map
7pm | £17.50 | Buy tickets

EARTHEATER
GABRIEL SALOMAN
COMMON EIDER, KING EIDER
Saturday 25 June
Cafe Oto
22 Ashwin Street, Dalston, E8 3DL | Map
7:30pm | £9 | Buy tickets

THE OBLIVIANS
DEAF WISH
Wednesday 27 July
Tufnell Park Dome
178 Junction Road, Tufnell Park, N19 5QQ | Map
7:30pm | £16 | Buy tickets

LUCKY DRAGONS
JIN&DAUN
Saturday 2 July
DIY Space for London
96-101 Ormside Street, South Bermondsey, SE15 1TF | Map
7:30pm | £8 | Buy tickets
DIYSFL is a members club, become a member here!
SONIC BOOM
Saturday 9 July
OSLO
1a Amhurst Road, Hackney, E8 1LL | Map
6:30pm - 10pm | £10 | Buy tickets

PROTOMARTYR
Thursday 14 July
Bethnal Green Working Men's Club
44-46 Pollard Row, Bethnal Green, E2 6NB | Map
7:30pm | £12.50 | Buy tickets

HEATHER LEIGH
ASIQ NARGILE
Thursday 4 August
The Forge
3-7 Delancey Street, Camden, NW1 7NL | Map
7pm | £10 | Buy tickets
HEATHER LEIGH is the daughter of a coal miner, weaving a trail from West Virginia to Texas and now residing in Scotland. Heather travels the vast unexplored reaches of pedal steel guitar. Her playing is as physical as it is phantom, combining spontaneous compositions with a feel for the full interaction of flesh with hallucinatory power sources. With a rare combination of sensitivity and strength, Leigh's steel mainlines sanctified slide guitar and deforms it using hypnotic tone-implosions, juggling walls of bleeding amp tone with choral vocal constructs and wrenching single note ascensions. In late 2015, Heather Leigh released her first proper studio album, I Abused Animal on Stephen O'Malley & Peter Rehberg's Ideologic Organ/Editions Mego labels to widespread acclaim. Renowned as a fearless free improviser, I Abused Animal is a breakthrough work showcasing Leigh's songwriting prowess, foregrounding her stunning voice and her innovations for the pedal steel guitar. Warmly recorded in a secret location in the English countryside, the album transmutes the power of her captivating live performances to a studio setting, capturing her tactile playing in full clarity while making devastating use of volume and space. Heather Leigh explores themes of abuse, sexual instinct, vulnerability, memory, shadow, fantasy, cruelty and projection across the album's psychedelic hymnals. At times the intimacy of the recordings makes you feel like she's singing directly into your ear, playing just for you.
ASIQ NARGILE aka Nargile Mehtiyeva was born in Tbilisi and is now based in the Borcali region of Southern Georgia. She has been playing saz (long-neck lute) and singing since the age of 15. Fluent in Azerbaijani, Georgian, and Russian, Nargile represents the cosmopolitan heritage of old Tbilisi, a city once known as a meeting point for multilingual aşıq bards who would travel through the region serving as conduits for news, ideas, music and culture. A powerful solo performer, her vocal recital of epic folk poetry is by turns ecstatic and deeply expressive, and is interspersed with bursts of virtuosic, highly ornamented saz. Equally comfortable performing moving laments or upbeat folk dances, Nargile is currently the only female aşıq living and performing in the ethnic Azeri region of Georgia, and has been teaching the art to new generations. Thanks to the efforts of The Sayat Nova Project,  a non-profit group aiming to help preserve and promote the diverse musical dialects of the Caucasus, European audiences can now experience the elusive, hypnotic beauty of Nargile's music for themselves. A recording of her live performance at Cafe OTO will be released soon, following on from a successful UK tour with kindred folk channeller Richard Dawson.

UPSILON ACRUX
GUAPO
Friday 7 October
Cafe Oto
22 Ashwin Street, Dalston, E8 3DL | Map
7:30pm | £7.50 | Buy tickets